GCHQ spies will guard Britain's Chinese-built nuclear plants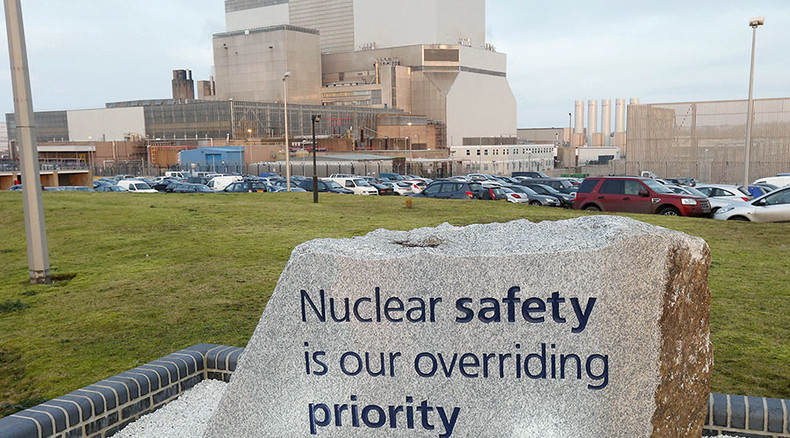 Spy agency GCHQ will monitor computer systems at nuclear power plants built by Chinese companies on British soil amid fears Beijing could gain control of a facility and use it to threaten the UK.
Intelligence sources confirmed on Monday the agency would support cyber security at privately-owned nuclear plants when invited by the government.
Security chiefs and academics warned last week the government was overlooking the threats posed by Chinese investment in civil nuclear energy, arguing Beijing could insert "trapdoors" that would enable them to hijack the technology if diplomatic relations with the UK broke down.
GCHQ's statement comes as Chinese President Xi Jinping arrived in London on Monday to begin of four-day state visit which, both Xi and UK Prime Minister David Cameron agree, heralds the start of a "golden era" in Sino-British relations.
A deal over China's controversial role in the construction of a nuclear power plant at Hinkley Point, Somerset, is expected to be reached during Xi's visit this week, after negotiations continued over the weekend.
China will be joining energy company EDF, which is largely owned by the French state, in building nuclear plants at Hinkley Point and Sizewell, Suffolk. Chinese companies will also have the opportunity to build and design their own facility at Bradwell, Essex.
A spokesman for GCHQ told the Times the listening station would monitor nuclear plants when the government asked for such assistance.
"GCHQ has a remit to support the cybersecurity of private-sector-owned critical national infrastructure projects, including in the civil nuclear sector and nuclear new builds, when invited to do so by the lead government department involved," a spokesman said.
If you don't TRUST China to build nuclear stations without 'trap doors' then why let them build in the first place?!

— Gareth (@gabundy) October 19, 2015
Security sources told the Times last week the nuclear plant deal is being led by the Treasury, which is ignoring other departments' concerns about the agreement.
"There is a big division between the money men and the security side," a security source told the Times.
"The Treasury is in the lead and it isn't listening to anyone — they see China as an opportunity, but we see the threat."
Leading academics also expressed concerns about allowing China to gain such familiarity with Britain's national infrastructure.
@jeremycorbyn what sort of risk assessment convinced the tories that building a nuclear power plant with China on UK soil was the way to go?

— teasea (@teaceeme) October 19, 2015
"No one else in Europe would cut this deal. America wouldn't dream of letting China have such a part in its critical national infrastructure," said government advisor Paul Dorfman of University College London's Energy Institute.
"The idea the UK is prepared to do so is, frankly, astounding," he added.
Bristol University's International Development Professor Jeffrey Henderson expressed similar alarm.
"There is no other major developed economy on the planet where I can imagine this being allowed to happen," he said.
The Department for Energy and Climate Change defended the projects, arguing the UK has "robust regulations for the nuclear industry."