Light touch: Treasury softens accountability rules on City bankers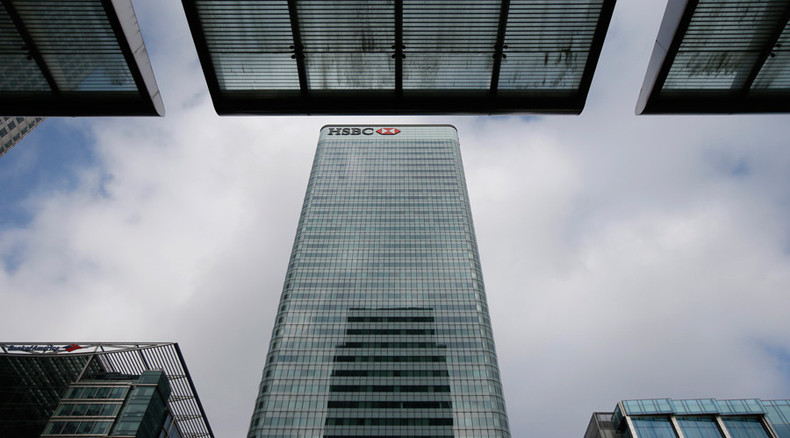 Treasury ministers announced on Thursday that the British government will soften regulations on senior bankers, scrapping plans to hold them more accountable for their actions.
The Finance Ministry said it would drop its plans to implement rules which would have made senior bankers "guilty until proven innocent," thereby requiring them to prove they were unaware of or had taken action to prevent misconduct.
The rules, known as the 'reverse burden of proof,' are to be scrapped and replaced with a less arduous 'duty of responsibility,' which puts the onus on regulators to prove that reasonable steps to prevent breaches were not taken.
The move is a blow to the Serious Fraud Office (SFO), which has campaigned for the change since Director David Green took over in 2012.
Even senior industry figures welcomed the reforms when they were announced last year.
In an op-ed in the Financial Times last October, TSB Non-executive Director Philip Augur said that more stringent regulations, such as the reverse burden of proof, were unlikely to damage the City.
"There is particular concern over the reversed burden of proof, which assumes that there has been a management failure in the event of a rule being breached. However, the principle that senior persons must take responsibility is irrefutable," Augur wrote.
"The right way for the banks to respond is to improve the quality of supervision; ensure that they have adequate management information; and simplify their business to help manage it safely..."
"...Provided the regulations respect fundamental legal principles – and clearly define how and where the reverse burden of proof will be applied – it is difficult to see how measures that would lead to improved governance would damage the City's standing," he added.
Bank of England Deputy Governor Andrew Bailey said the change made little difference to the regulations within the Bank of England and Financial Services Bill.
"This change is one of process, not substance. The focus for firms and individuals should be on complying with both the letter and the spirit of the rules rather than considering ways to circumvent them," Bailey said in a statement.
Britain's financial services industry has long resisted tighter regulations proposed in the wake of the 2007-2008 financial crash. Disgraced bank HSBC moved some of its staff to Hong Kong in August, citing concerns over tax and regulatory changes.
The New Economics Foundation (NEF) has warned that without more stringent regulations, the City of London remains "extremely" vulnerable to a future crisis.
In a report published in June, the think-tank called for sweeping changes to the banking sector.
NEF economist Josh Ryan-Collins told RT at the time that the financial services industry is "not well placed to survive another major financial crisis."
"Our financial system is excessively large compared to the real economy, and highly exposed on both the asset and liability side to the shadow banking system," he said.