Labour hints at backing Syrian intervention without UN support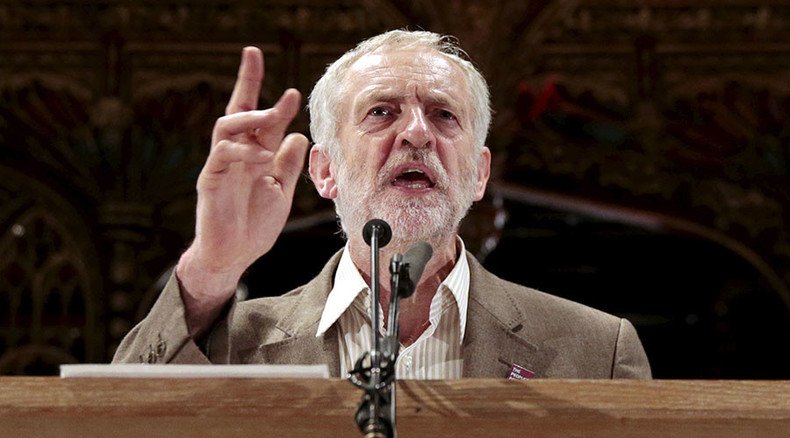 Labour leader Jeremy Corbyn has suggested the party could support some level of military intervention in Syria without the backing of the UN if Russia vetoes a Security Council resolution.
In a brief statement, the party leader said he "met with shadow cabinet colleagues today and [Shadow Foreign Secretary] Hilary Benn is setting out the position today."
His statement accompanies an article written by Benn in the Guardian on Wednesday titled "If we are to help Syria's people, we must take action."
In the piece, Benn outlines the importance of securing a Syrian post-civil war plan with other nations, but added the government should be working to secure a UN resolution for military action in the country.
"On the question of airstrikes against ISIL/Daesh [Islamic State] in Syria, it should now be possible to get agreement on a UN Security Council chapter VII resolution given that four of the five permanent members – the USA, France, Britain and Russia – are already taking military action against ISIL/Daesh in Iraq or Syria or in both countries. The prime minister should now be working tirelessly with other countries to try to secure such a resolution."
Benn also emphasized the need to protect displaced Syrians, as well as those still living in the country.
"Britain also needs to redouble its efforts and use its influence to urge the UN to act on the wider Syrian crisis to protect civilians through safe zones, hold to account those responsible for suspected war crimes, increase humanitarian aid, help refugees and agree a plan to bring the civil war to an end."
The article suggests an attempt by the Labour Party to present a cohesive and collective shadow policy.
It was published after a meeting with Corbyn, Benn, Shadow Lord Chancellor Lord Falconer, Shadow Attorney General Catherine McKinnell, Shadow Defence Secretary Maria Eagle and Shadow Chief Whip Rosie Winterton to discuss the policy.
The foreign policy plans have been formulated in response to the new Russian bombing campaign which began in the past two weeks.
It will also be significant for the prime minister, who is currently attempting to build support for a Commons vote to begin military action in the country as part of a plan to oust Assad and end the civil war.
David Cameron needs at least 35 Labour MPs to support any upcoming vote on military action to ensure a victory. He will potentially need more if members of his own Conservative backbench rebel.
You can share this story on social media: