Cannabis worth millions to UK economy – leaked report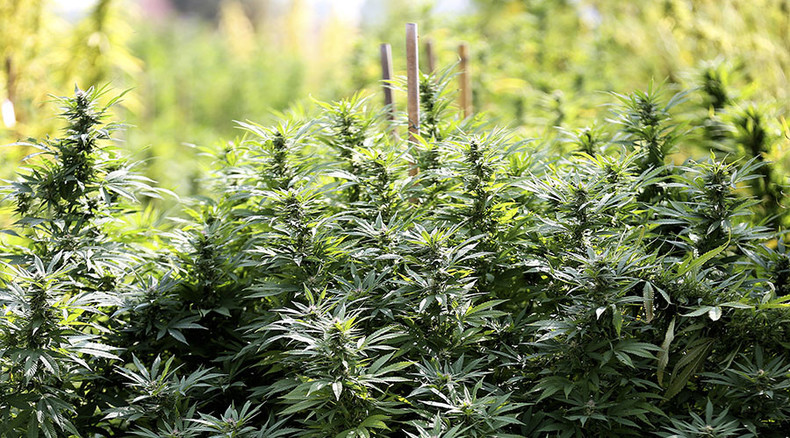 Legalizing cannabis could create hundreds of millions of pounds in tax revenue and allow the justice system to make huge savings on the prosecution of offenders, a leaked Treasury report reveals.
The internal report by the Treasury was commissioned by former deputy prime minister and ex-Liberal Democrat leader Nick Clegg, who favors a more relaxed drugs policy.
The study uses research by the Institute for Social and Economic Research (ISER), which calculates the Treasury could make between £500 million and £800 million (US$762 million and $1.22 billion) were the drug regulated in a similar way to tobacco.
The Conservatives have laid down a hardline drugs policy, implementing a strict ban on so-called legal highs.
But Liberal Democrat health spokesperson Norman Lamb told the Independent the report should prompt a change in Tory policy.
"This is an important contribution to the wider debate on drugs reform and shows the UK could make savings in public spending and generate notable tax revenues from a regulated cannabis market, probably in the hundreds of millions of pounds, some of which could be spent on better education around the dangers of drugs use," he said.
"There are successful cannabis markets emerging in different parts of the world and we should look to learn from these experiences. The burden is now with supporters of the status quo to explain why prohibition should continue," he added.
The leaked report came as Parliament held a highly-anticipated debate on legalizing the drug for medicinal uses.
Labour MP for Newport West Paul Flynn was among the cross-party group of MPs who called for laws to be relaxed during the Westminster Hall debate on Monday night.
The debate was called after a petition to legalize the drug gained more than 200,000 signatures.
"[Cannabis has] been tried and tested by tens of millions of people for 5,000 years. If there were any problems with natural cannabis it would have been apparent a long time ago, but all we've got is this wall of denial by governments who are afraid of the subject," Flynn said.
He compared UK drug laws to the American gun problem.
"We're getting near to a position where we look at the United States with incredulity because they don't accept the evidence on the possession of guns," he said.
"We can all see the evidence says over and over again that the more guns that are in society the more deaths there are, the more murders that take place, they won't accept it.
"And we're in a similar mind denial set … in many places in the world now they've recognized that prohibition has been a continuing disaster, a disaster more serious than the prohibition of alcohol in the United States but they refuse to recognize it," he added.