£4k tax bill: Facebook 'running rings around taxman,' pays less than average British worker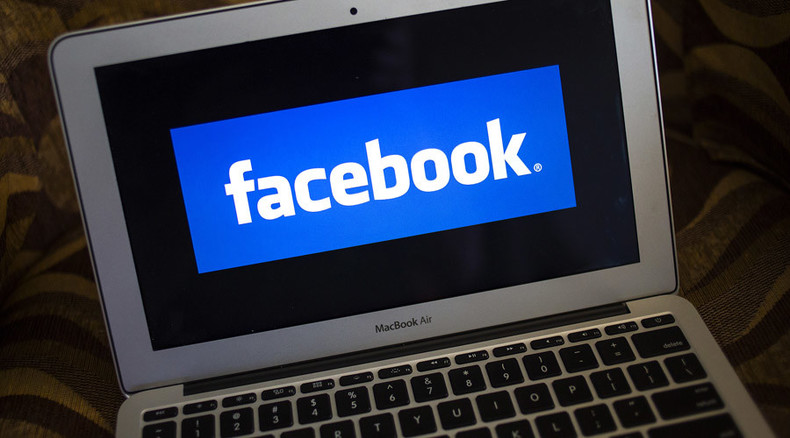 Social media giant Facebook paid just over £4,000 in corporation tax last year. That's £1,000 less than the average British worker.
Facebook's UK operation paid £4,327 in corporation tax for the year in 2014 despite receiving over £100 million from advertising and other forms of revenue, according to the Sunday Times.
The average UK salary is £26,500. The average worker pays a total of £5,392.80 income tax and national insurance contribution.
The figures show the average British worker pays more tax than the multi-billion pound social networking firm.
'Running rings around the taxman'
Facebook's finances will be discussed by a House of Commons watchdog.
Chairwoman of the public accounts committee and Labour MP for Hackney South Meg Hiller said the findings show Facebook is "running rings" around the taxman.
Hiller told the Evening Standard she will definitely discuss the issue with committee members at their next meeting.
Former Sun newspaper editor and founder of consumer action site Spokesman Said Kelvin MacKenzie urged Chancellor George Osborne to "act as soon as possible."
"What is not magnificent is Facebook's tax arrangements," he said in his column for The Sun.
"Paying £5,000 is not acceptable. Among my readers will be many small-scale business folk who will be astonished that they pay more corporation tax than Facebook.
Facebook only paid £4,327 corporation tax in 2014. Mark Zuckerberg 'likes' this.

— HaveIGotNewsForYou (@haveigotnews) October 12, 2015
"Chancellor Osborne should act ASAP. This is not about socialism, this is about fairness."
Furthermore, Osborne has announced plans to crack down on firms that pay low tax.
He is expected to outline proposals that will force organizations to declare their UK profits in the autumn statement in December.
'Compliant with UK tax law'
In response to the controversy, Facebook said it is acting within the law.
"We are compliant with UK tax law and in fact all countries where we have employees and offices," Facebook said in a statement.
"We continue to grow our business activities in the UK."
The Taxpayers' Alliance said Facebook is "right to say" it is complying with the UK law.
I have spent way more on facebook ads in the last year than facebook UK paid in corporation tax. Just sayin...

— cliffski (@cliffski) October 11, 2015
"Taxpayers will be justifiably confused and angry about this tax bill. But Facebook is right to say that it is complying with UK law, which shows that the problem lies with our complex tax code, and that is what politicians should address as a matter of urgency," John O'Connell, director of the Taxpayers' Alliance, told the BBC.
"We have to ensure our taxes are simple to eliminate loopholes, and that taxes are low to increase our competitiveness, so that companies choose to base themselves here."
In January, Facebook reported global fourth-quarter profits of £462 million, a 34 percent rise on the same period a year earlier.