#FastforShaker: Actors and MPs hold 24hr hunger strike for Guantanamo detainee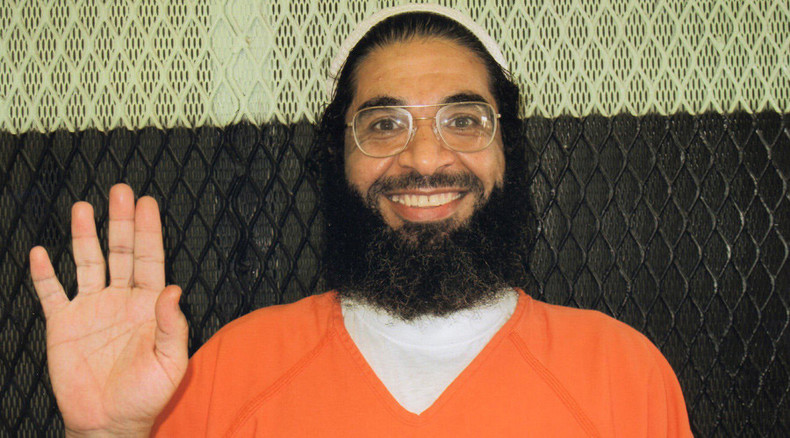 Celebrities and politicians will fast for themselves for 24 hours to keep up pressure for the release of Shaker Aamer, the last British prisoner held at Guantanamo Bay, who fears he will not make it out of the US facility alive.
Actors Mark Rylance and Maxine Peake, MPs David Davis and Andy Slaughter and the detainee's family are among those taking part in the "Fast for Shaker."
Lawyer and director of human rights charity Reprieve Clive Stafford Smith will also fast to support the 48-year-old prisoner.
In September, it was announced Aamer would be freed before the end of October after almost 14 years of detention without charge.
However, despite the long-awaited news, he has decided to refuse meals in protest against alleged ongoing ill-treatment in Guantanamo.
Fast for Shaker campaigners said they are also fasting to encourage Aamer to halt his own hunger strike.
Aamer's family has thanked all of those participating.
"Thank you all so much for taking part in this fasting. We are touched. Our family we will be joining in the fasts with all of you. Let's all bring Shaker home," they told the Mail Online on Sunday.
The father-of-four fears he may die before he is freed as a result of his weakened state.
The "We Stand with Shaker" campaign said it would continue to fast if Shaker is not freed by the end of October.
"After the great news that Shaker Aamer is to be released from Guantanamo, we were all disturbed to discover that he is on a hunger strike, and wanted to show solidarity with him, and to encourage him to give up his hunger strike," Andy Worthington, co-director of the campaign, said in a statement.
"We very much hope that he will be released at the end of the 30-day period required by Congress before prisoners can be freed, but we will continue with the hunger strike if he is not. After nearly 14 years in US custody, treated brutally and never charged or tried, Shaker needs to be back with his family in London," he added.
Aamer, who has a wife and children living in south London, was seized shortly after the 9/11 attacks while working with a charity in Afghanistan.
In 2001, he was kidnapped and handed over to US forces. In February 2002 he was sent to Guantanamo Bay.
US intelligence accused him of aiding al-Qaeda and of knowing Osama bin-Laden personally.
According to lawyers, Aamer was tortured and abused during his time in captivity. He was allegedly deprived of sleep, beaten and held in solidarity confinement for 360 days.
A senior US defense official told the Guardian that following a "thorough review" of Aamer's case, he will be freed.
LISTEN MORE:
You can share this story on social media: