2 Brits, 2 US, 1 French service personnel killed in Afghanistan helicopter crash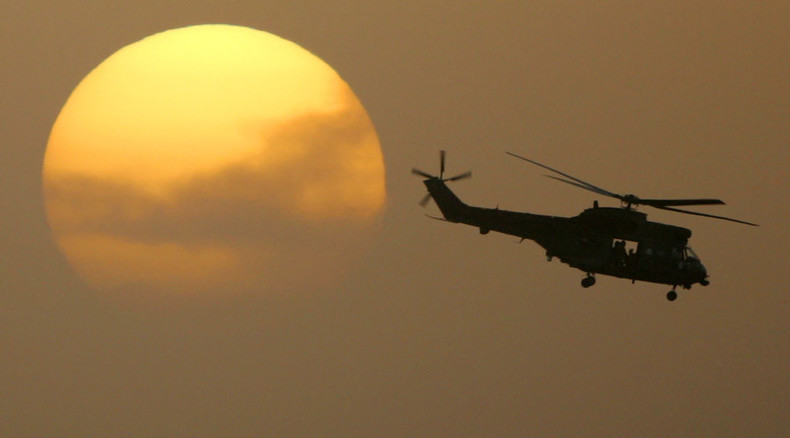 Two British servicemen have been killed in a helicopter crash in Afghanistan, the Ministry of Defence (MoD) confirmed on Monday. The crash also killed two US servicemen and one French member of the armed forces.
The pair, who served with the Royal Air Force, died after the Puma Mk 2 aircraft crashed at NATO headquarters in Kabul.
The MOD has said the crash was an accident. One Afghan security guard said he saw the helicopter collide with an observational balloon as it came into land.
The two British military personnel were among five people killed in the crash. A further five were injured.
"The incident is currently under investigation but we can confirm that it was an accident and not the result of insurgent activity," an MoD spokesperson said.
"The family of the two personnel who were killed have been informed and requested a period of grace before their names are released."
The servicemen have not been named, but it is believed they served with 230 and 33 Squadrons which are based at RAF Benson in South Oxfordshire.
According to the MoD, all the casualties were from Resolute Support, the NATO group whose continued presence in Afghanistan is aimed at training local troops following the withdrawal of the International Security Assistance Force (ISAF) in 2014.
The accident brings the total number of British troops to have been killed in the country since operations began in 2001 to 456.
The incident occurred at 4:15 p.m. Sunday.
A spokesperson for the US Army said the helicopter had been involved in an "incident" with a NATO observational balloon "in the vicinity of the Resolute Support base."
The crash came hours after a British military convoy was attacked in Kabul, in which three civilians were injured but no one was killed.
The Taliban claimed responsibility for the attack, saying the convoy had been targeted by a suicide bomber.
"We can confirm that at approximately 9:10 a.m. this morning a convoy of UK military vehicles on a routine road move, as part of the NATO Resolute Support mission in Kabul, was struck by an improvised explosive device. There were no UK casualties," an MoD spokesperson said Sunday evening.