Briton released from Guantanamo & awarded £1mn believed to have joined ISIS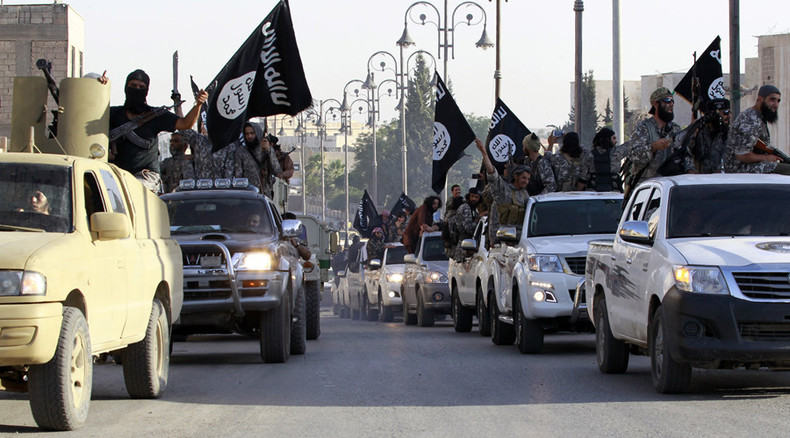 A British man who was freed from Guantanamo Bay and awarded over $1.5 million in compensation is believed to have joined Islamic State. It is understood that Jamal Al-Harith traveled to Syria 18 months ago to join up with the terrorist organization.
The claims were made by Channel 4, which also said that Al-Harith was the husband of fellow Briton Shukee Begum, who managed to escape from Syria last month after she had spent almost a year trying to convince him to return home.
Begum, who is from Oldham, near Manchester, spent 10 months in Syria but decided to leave Islamic State (formerly ISIS/ISIL) as she claimed the terrorist organization was "not Islamic." At the time of her escape, where she was aided by Syrian rebels, her husband was named as Muftah al-Deen, The Times reported.
However, it has now emerged that her husband was actually Al-Harith, who was released from Guantanamo Bay in March 2004 following pleas from the British government. He was later awarded compensation totaling £1 million ($1.53 million) in 2010 by the British government.
At the time of his release, the then-Home Secretary David Blunkett said: "No one who is returned . . . will actually be a threat to the security of the British people."
The allegations, if proven, could also be an embarrassment for the current government who allowed a former Guantanamo detainee to flee the UK and travel to the Middle East to join up with ISIS. The chairman of the home affairs select committee, Keith Vaz, says he will be demanding an explanation from Home Secretary Theresa May.
"Whether or not this was known to the authorities we will have to find out, but it is extraordinary that this happened to him after the assurances that had been given both by the British government and others about why he should be released from Guantanamo Bay," Vaz said, as cited by The Times. "This is something that needs to be pursued."
Al-Harith, who changed his name from Ronald Fidler after converting to Islam in the 1990s, travelled to the Pakistani city of Quetta in October 2001. He was later captured by the Taliban in Afghanistan, who accused him of being a US spy. Following the US invasion of Afghanistan, Al-Harith was "rescued" by American forces, who sent him to Guantanamo as they believed him "to have knowledge of Taliban treatment of prisoners and interrogation tactics," a US Department of Defense document leaked by WikiLeaks stated.
The revelations revolving around Al-Harith come as the last remaining Briton held at Guantanamo, Shaker Aamer is due to be released. Aamer has been held without charge at the prison facility for 14 years.