Ebola nurse admitted to hospital 'in serious condition'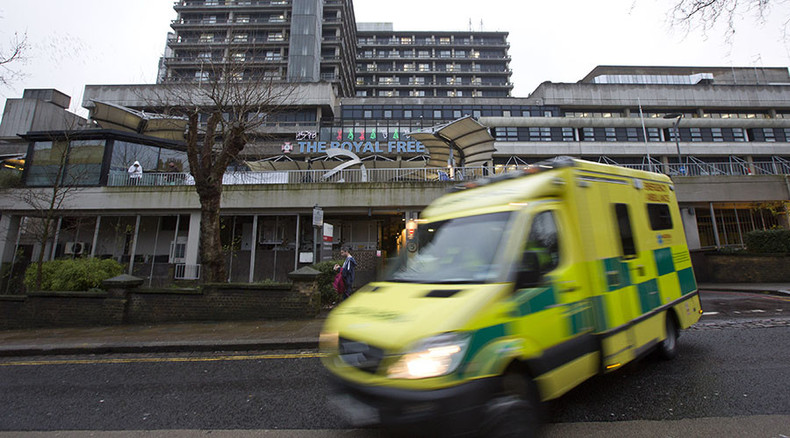 A British nurse who contracted Ebola while working in Sierra Leone, but was treated and discharged earlier in the year, has been readmitted to hospital after suffering an "unusual late complication" linked to the infection.
Pauline Cafferkey was transported from Glasgow to the Royal Free Hospital in Hampstead, London, in a military plane under strict supervision. She will be kept in isolation and closely monitored, but Public Health England say there is very little risk to the general public.
Doctors at the hospital have said she is in a "very serious condition".
People who have been in close proximity with the nurse are also being monitored by Scottish health authorities.
"We can confirm that Pauline Cafferkey was transferred from the Queen Elizabeth University Hospital in Glasgow to the Royal Free London hospital in the early hours of this morning due to an unusual late complication of her previous infection by the Ebola virus," the Royal Free Hospital said in a statement.
"She will now be treated in isolation in the hospital's high-level isolation unit under nationally agreed guidelines.
"The Ebola virus can only be transmitted by direct contact with the blood or bodily fluids of an infected person while they are symptomatic, so the risk to the general public remains low and the NHS has well-established and practiced infection control procedures in place."
NHS Glasgow and Clyde said Cafferkey had been admitted to hospital on Tuesday after feeling unwell, and links to the Ebola virus were confirmed by Director of Public Health Dr Emilia Crighton.
"Pauline's condition is a complication of previous infection with the Ebola virus.
"The risk to the public is very low. In line with normal procedures in cases such as this, we have identified a small number of close contacts of Pauline's that we will be following up as a precaution," Crighton said.
Cafferkey, originally from South Lanarkshire, won a Pride of Britain award in September for her work in Sierra Leone during 2014.
She was diagnosed with Ebola in December after being cleared to fly back to Scotland from the country, and spend nearly one month in isolation being treated for the virus.
Professor Paul Cosford, medical director at Public Health England (PHE), said Cafferkey's close contacts were also being monitored.
"She was transported in a military aircraft under the supervision of experts.
"The Scottish health authorities will be following up on a small number of close contacts of Pauline's as a precaution."
During the recent Ebola outbreak more than 11,000 people died, mainly in Liberia, Guinea and Sierra Leone.
While there are vaccines that have proven useful in treating Ebola, there is no known cure for the disease.