Boris Johnson also called for Bin Laden trial – but no one called him a 'terrorist sympathizer'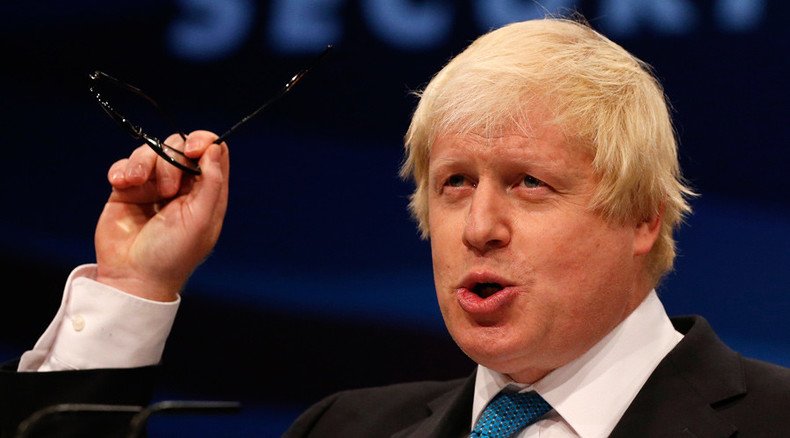 Now trending on Reddit, London Mayor Boris Johnson said in 2001 that Osama bin Laden should be captured and put on trial. For making the same observation, Prime Minister David Cameron has branded Labour leader Jeremy Corbyn a "terrorist sympathizer."
Johnson made the comment in an Op-Ed article in the Daily Telegraph on December 13, 2001, just three months after the 9/11 terrorist attacks.
In the article, he argued that Bin Laden should go on trial in New York as a way to demonstrate the Western belief in justice.
The article is trending on Reddit following Cameron's controversial attack on Labour party leader Jeremy Corbyn on Wednesday.
The PM accused Corbyn of being a "terrorist sympathizer" because he once described the fact that Osama bin Laden was killed without a trial as "a tragedy."
Corbyn supporters were quick to denounce Cameron's attack as deliberately having taken Corbyn's words out of context.
Reddit users have been quick to point out the hypocrisy in Cameron's comments, given that Tory MP Boris Johnson also advocated that Bin Laden be put on trial rather than assassination by special forces.
Johnson, a newly elected MP for Henley at the time, wrote that a trial would assert "reason over madness and revenge."
"He should be put on trial, because a trial would be the profoundest and most eloquent statement of the difference between our values and his. He wanted to kill as many innocent people as he could. We want justice," Johnson wrote.
"It was a trial that concluded the tragic cycle of the Oresteia, and asserted the triumph of reason over madness and revenge."
Reddit users have posted mocking comments to the article, which has 489 votes and is ranked top of the site.
"I had no idea Boris hated the UK so much," wrote one Redditer sarcastically.
"He's obviously a terrorist sympathizer, and a threat to our national security," another added.
In his closing speech to the Conservative Party conference in Manchester, Cameron said people only needed to know "one thing" about Jeremy Corbyn.
"He thinks the death of Osama bin Laden was a 'tragedy,'" he said, making no mention of Corbyn's phrase "without a trial."
"No," Cameron continued. "A tragedy is nearly 3,000 people murdered one morning in New York. A tragedy is the mums and dads who never came home from work that day. A tragedy is people jumping from the towers after the planes hit."
Then in a blistering personal attack, the PM declared: "We cannot let that man inflict his security-threatening, terrorist-sympathising, Britain-hating ideology on the country we love."
Tory delegates in Manchester greeted his words with rapturous applause.
Corbyn's actual comments, made to Iranian TV channel Press TV in 2011, were closer to Boris Johnson's.
"There was no attempt whatsoever that I can see to arrest [bin Laden], to put him on trial, to go through that process," Corbyn said.
"This was an assassination attempt, and is yet another tragedy, upon a tragedy, upon a tragedy."
He added: "The World Trade Center was a tragedy, the attack on Afghanistan was a tragedy, the war in Iraq was a tragedy. Tens of thousands of people have died. Torture has come back on to the world stage, been canonised virtually into law by Guantanamo and Bagram."
You can share this story on social media: