Britain withdraws Mediterranean rescue boats despite ongoing refugee crisis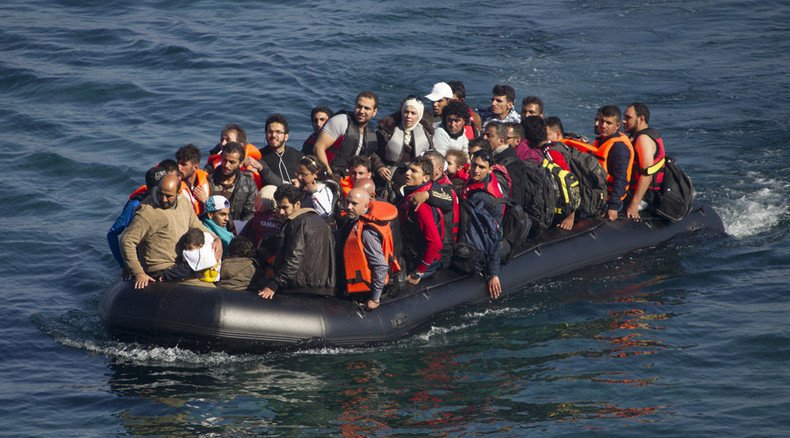 The British government has halted its rescue missions in the Mediterranean, despite at least 15 children drowning in the last week during attempts to cross into Europe.
Charity chiefs and rescue workers are "extremely concerned" by the UK's decision to withdraw the two Border Force boats from service.
Save the Children recorded 159 people, including 35 children, having drowned attempting to cross the Aegean Sea. The charity is currently working to help refugees in the Middle East, Africa and Europe.
More action has been demanded of the British government, and governments across the continent, after images circulated of drowned Syrian child Aylan Kurdi washed up on a beach, revealing the plight of vulnerable children.
Save the Children chief executive Justin Forsyth said the charity is "extremely concerned" by the withdrawal of the last two British vessels in search and rescue operations, HMC Protector and HMC Seeker.
He added that it would stop lives being saved "at a time when rescue missions are most needed."
"Usually we see a reduction of crossings and casualties as the weather turns colder, but that is not happening this year," he said.
"Seven thousand people arrived on the Greek islands (on Sunday) alone, the same day as the appalling discovery of the dead bodies of another baby and toddler washed up on the island of Kos."
More search and rescue ships were deployed by EU member states in April, after the deaths of 1,200 migrants and refugees off the coast of Libya.
Operation Triton, which provides European border security and is based in Italy, has received more funding to deal with the rising numbers of attempted crossings.
However, the focus of the operation has shifted from search and rescue to preventing people smugglers providing dangerous passage to desperate refugees.
HMS Bulwark, which was being used to rescue migrants and refugees in the Mediterranean, has also been replaced by smaller surveillance boats.
HMC Protector and HMC Seeker are now on their way back to the UK from the Aegean.
A spokesperson for the Home Office told the Independent newspaper that the government is still committed to saving lives.
"This does not mean our work is done. The UK continues to play a leading role in combating criminal gangs through the use of HMS Enterprise, saving tens of thousands of lives," the spokesperson claimed.
"We also continue to provide joint intelligence work with our European partners, as well as increasing support and protection for those who need it.
"However, we need to stop this problem at source with a properly structured programme that tackles illegal immigration head-on. This is the surest way of combating organised criminality and those who are making a profit from other people's misery."
LISTEN MORE:
You can share this story on social media: