Amnesty attacks Home Secretary's 'damaging' immigration speech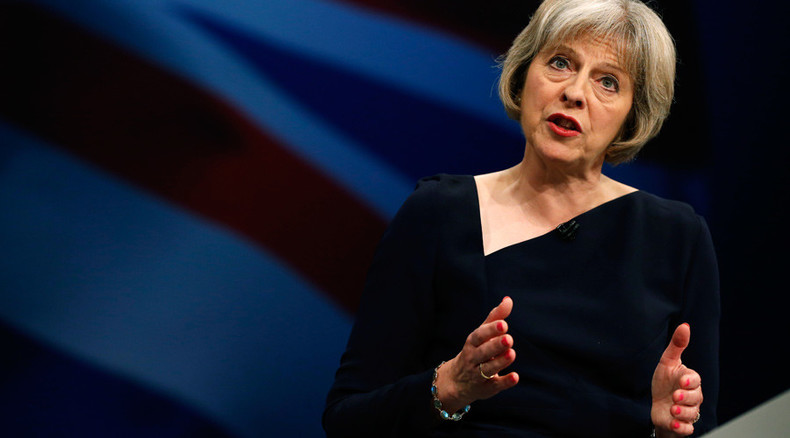 Home Secretary Theresa May's speech to the Conservative party conference, pledging to crack down on immigration, was baseless and damaging, human rights charity Amnesty International has warned.
On Tuesday, May told party delegates that new immigrants to Britain were putting pressure on services such as schools, hospitals and housing. She added that British workers were being forced out of jobs and that high levels of immigration would make it impossible to build a "cohesive" society.
Her speech incurred the wrath of business leaders, universities, NHS chiefs and refugee groups, who joined forces to condemn May's rhetoric.
The Home Secretary, who is considered a potential successor to Prime Minister David Cameron, addressed the issue of migration weeks after a report found that migration to Britain increased by 24 percent in 2014.
The total number of immigrants entering the UK rose by 108,000 to 558,000, according to a report published by the Organization for Economic Co-Operation and Development (OECD) last month.
According to the Office of National Statistics (ONS), net immigration to the UK - immigration minus emigration - was 330,000 in the year to March, far surpassing the government's goal of reducing immigration to below 100,000.
On Wednesday, Amnesty International published a blog titled, "Theresa May's absence of evidence is evidence of absence," which branded her speech "dangerous" and lacking in evidence.
"I counted no less than seven references to people coming to the UK to "abuse" the asylum system, but where is the evidence for this?" Amnesty's Karla McLaren wrote.
"The UK has already made it so difficult for people to get to the UK to claim asylum – and remember there are no safe and legal ways to travel here to claim refugee status – that the numbers are already incredibly low, just 8 percent of net migration, as May herself said."
In her speech, May proposed a reduction in the number of refugees offered asylum. She said those who had traveled to reach the UK would be given "no automatic right" to live in Britain.
McLaren said the proposal demonized one "type" of refugee.
"May seems to want a two-tier hierarchy for refugees," she wrote.
"'Good' refugees who stay put in (overcrowded, underfunded and sometimes dangerous) camps are ok. 'Bad' refugees who have been forced out of the region and undertake the dangerous, long journey themselves are not.
"Not only is that very damaging, but it also completely misrepresents how the asylum system must work. Refugee status is not – cannot be – afforded based on how able a person is to travel, it is based on whether that person has need of protection."
Amnesty's head of policy, Allan Hogarth, called May's words "grossly irresponsible."
He called for a united European response to tackle the "biggest refugee crisis" since the Second World War.
"Instead of producing divisive rhetoric, the Home Secretary should direct her energies into ensuring these desperate people are given protection, as hundreds of thousands of people have asked her to."