Prisoner voting ban lawful, rules European Court of Justice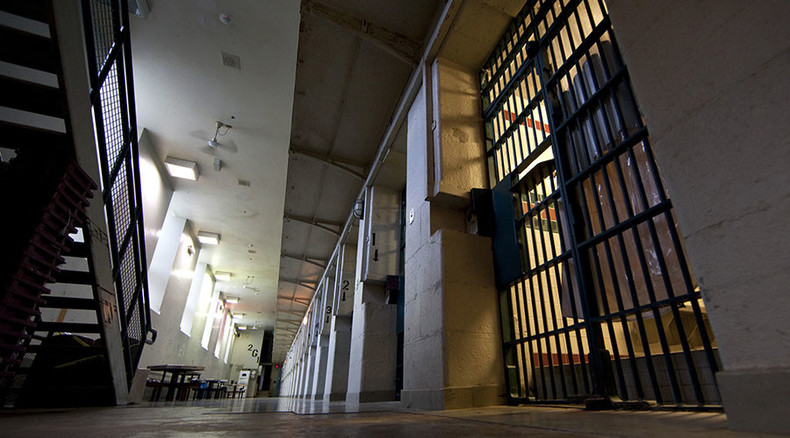 Banning prisoners convicted of serious crimes from voting is lawful, according to a ruling by Europe's most senior court.
The ruling, which presented an unexpected verdict from the European Court of Justice, means the law can continue to be upheld in Britain and other states.
The law currently states that prisoners serving a sentence of more than five years are banned from taking part in European elections.
Judges taking into account the case of two French prisoners jailed on murder charges said the law did not breach fundamental rights because it was proportionate "in so far as it takes into account the nature and gravity of the criminal offense committed and the duration of the penalty."
"The court concludes that it is possible to maintain a ban which, by operation of law, precludes persons convicted of a serious crime from voting in elections to the European parliament," the ruling read.
The historic verdict comes a decade after the European Court of Human Rights ruled the voting ban on British prisoner John Hirst was unlawful.
On Tuesday, Prime Minister David Cameron said the ruling had not changed his view on the original 2005 verdict.
"I haven't changed my view at all. What's happening today is a court case about a situation in France," he said.
"Our own law has been tested recently and our Supreme Court opined that our law was right and that prisoners shouldn't have the vote, and that's my view. I'm very clear. Prisoners shouldn't get the vote. It is a matter for the British parliament. The British parliament has spoken. The Supreme Court in Britain has spoken. So I'm content to leave it there."
Britain currently imposes a blanket ban on all prisoners voting, with Cameron previously saying the thought of prisoners being eligible to vote makes him feel "physically sick."
MPs appear to echo the Prime Minister's sentiment, with the proposed legislation to restrict the voting ban to those serving for serious crimes receiving only 22 votes for and 234 against.
In Western Europe, Britain is the only country which imposes a blanket ban on prison voting.
Within the Council of Europe, Armenia, Bulgaria, Estonia, Georgia, Hungary and Russia impose similar bans.
Some campaigners say prisoners in the UK face a "civil death" due to their disenfranchisement.