Skyrocketing funeral costs leave bereaved families saddled with debt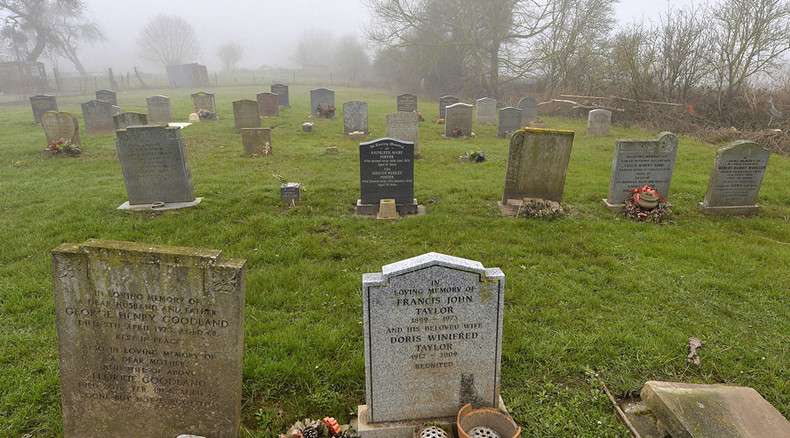 Basic funeral services in the UK have jumped to an average price of £3,702, representing a 4-percent rise on last year, a report has found.
As costs rise, many are seeking ways to save, with grieving families spending an average 11 percent less on coffins, according to the report, conducted by the Royal London National Funeral Costs Index.
Despite the high cost of even a basic funeral, it only includes a coffin, a hearse and a low-cost woodland service, without flowers, vehicle or venue hire.
Cremation costs have also seen a 4.2-percent spike since 2014.
Of the 2,000 people questioned as part of the survey, only three percent of people would prefer their family to go all out on funeral expenses, while 36 percent would prefer their loved ones to spend "as little as possible" and would rather they save the money for the family.
The research has revealed that one in seven people (13 percent) struggle to pay for a loved one's funeral, taking out an average of £1,318 in loans.
The financial burden of parting with a loved one varies drastically depending on location and choice of service, ranging from a £2,976 cremation in Greenock Scotland to a £7,216 burial in Beckenham, London.
Funeral cost expert at Royal London Simon Cox said: "Our study shows people are striving to meet funeral price hikes, which they have little control over. Given the stressful situation, shopping around for a funeral is often not an option.
"The UK funeral system still displays fundamental failings. Vulnerable bereaved people are taking on increased debt and we predict this problem will worsen if steps are not taken."
Activists are calling on policy makers to address surging funeral costs by looking into the scarcity of burial plots and reviewing the Social Fund Funeral Payment system. Experts recommend upping the Fund's coverage to include the price of a basic funeral as well as an additional £700 for flowers and other expenses for low income people.
"Over the past 12 years we've seen the Fund erode further and further to the point where even those who are eligible will only receive enough to cover around 35 percent of the price of the basic funeral," said Heather Kennedy, a campaign manager for Fair Funerals.
"The result is people are left struggling with very substantial debts they often have no way of clearing, often at the worst time of their life."