Pensioners' benefit cuts: 'Many won't be around in 2020 to vote against you'
Cutting pensioner's benefits would not be politically dangerous because many elderly voters 'won't be around' for the next election, according to the director of the right-wing Taxpayer's Alliance think-tank, whose view is backed by Tory MP Liam Fox.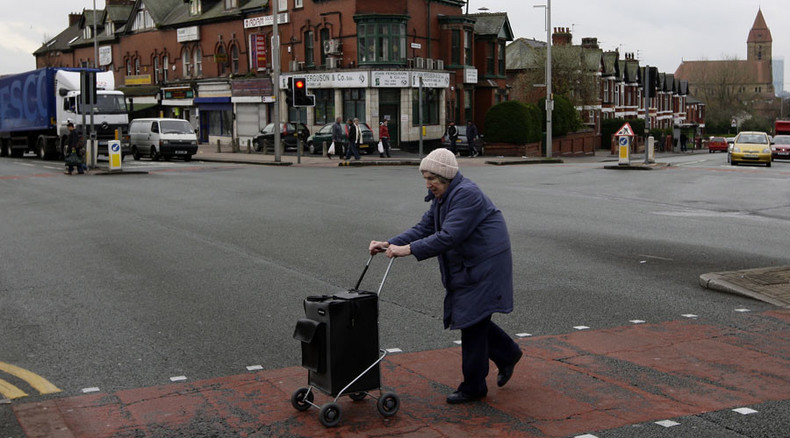 The pair made their controversial comments during a meeting held on Sunday at the Conservative Party Conference in Manchester.
Alex Wild, research director for the Taxpayers' Alliance, said pushing the cuts through quickly was necessary for two reasons.
"The first of which will sound a little bit morbid – some of the people ... won't be around to vote against you in the next election. So that's just a practical point, and the other point is they might have forgotten by then," he said.
"If you did it now, chances are that in 2020 someone who has had their winter fuel cut might be thinking, 'Oh I can't remember, was it this government or was it the last one? I'm not quite sure."
Wild justified his approach as purely "practical" and said it needed to be done as soon as possible.
"That might be one of those things I regret saying in later life, but that would be my practical advice to the government," he added.
Fox, a former defense secretary, said Labour's current weakness meant there was a "great opportunity" for deep cuts to pensioner's benefits to be pushed through in the short term. He also said the changes should be permanent.
On Monday, Wild faced calls to apologize from National Pensioners Convention general secretary Dot Gibson.
"Mr Wild's remarks are both politically cynical and personally offensive and there needs to be an apology," Gibson told the Daily Mirror.
"It represents some of the most awful ageist nonsense I've heard in a long time. He doesn't consider the fact that the winter fuel allowance is essential, because every year tens of thousands of older people die from the cold," Gibson added.
You can share this story on social media: