'Uber systematically breaking the law' – Boris Johnson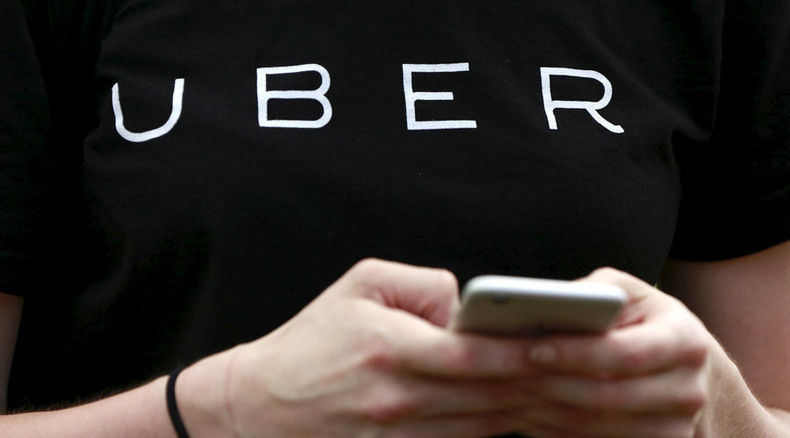 London Mayor Boris Johnson said taxi firm Uber is "systematically" breaking the law, but admitted it would be "nuts" to ban the app.
Uber's popularity has grown rapidly in the past few years, with many of its users saying they value the app's cheap fares.
However, in recent months, a row has emerged between drivers of black taxis and Transport for London (TfL) over the regulation of private hire vehicles.
Under legislation drawn up in 1998, only black cabs can use a meter to determine the cost of journeys, while private cars are only allowed to set journey costs in advance.
Critics argue Uber is breaking this law.
Uber drivers don't have meters installed in their vehicles, but the app calculates fares based on distance traveled and time.
On Monday, TfL and Uber will meet at the Royal Courts of Justice for a two-day hearing to rule on whether smartphones, used by firms like Uber, can lawfully calculate taxi fares in London.
If Uber is unsuccessful in proving the app is not a meter, its drivers could face a hefty £1,000 fine.
'Breaking the law'
Condemning the firm's practices, Johnson said the law has been "systematically broken" by Uber.
"The hackney carriage trade has been regulated since Oliver Cromwell, and today these black cabs must conform to onerous specifications, including a tight turning circle and wheelchair access," Johnson wrote in the Daily Telegraph.
"The law says that only black cabs may stand or ply for hire in the streets, and only black cabs can be hailed in the streets. Parliament has been very precise.
"A minicab may not rank up, a minicab may not ply for hire – cruise in search of passengers – and a minicab may not be hailed in the street. Indeed, a minicab must be booked through a third party, a licensee or booking agency.
"You only have to consider the habits of many Uber minicabs – not all, but many – to see that this law is systematically broken."
However, Johnson admitted that technology "makes it easy" for the law to be broken.
"I agree completely with free marketers: it is nuts to try to ban technology," he said.
The mayor also called for black cabs, private hire firms and Uber to cooperate and "find a balance" for the benefit of London.
'TfL proposals makes no sense'
Last week, TfL announced plans to introduce a rule that would make private hire vehicles wait five minutes before picking up customers to prevent the instantaneous booking of taxis through apps like Uber.
Soon after these plans were revealed, Uber launched a petition which attracted nearly 120,000 names to support its fight, saying "these rules make no sense."
In a statement, an Uber spokesperson insisted Uber "abides by all private hire legislation" in the UK.
"The answer is to reduce the onerous regulations cabbies face today – not increase them for everyone else."
The controversial taxi-app was first launched in San Francisco in 2011 and now operates in 60 countries.
One million Londoners use the app that allows people to book cheap journeys from their smartphone or computer.