Torture victims seeking asylum in UK pressured to prove claims – experts
Published time: 2 Oct, 2015 16:35
Edited time: 2 Oct, 2015 21:55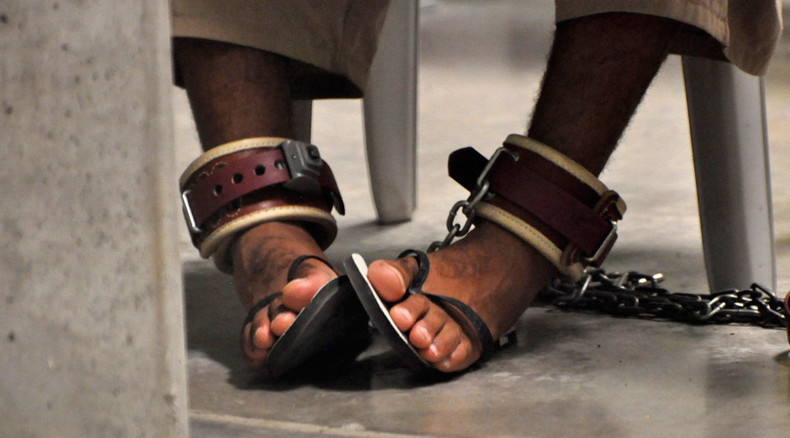 Medics and lawyers met for a conference on torture in London on Friday amid warnings of an increasing burden of proof on asylum seekers who have suffered abuse.
The conference comes as human rights campaigners demand Britain do more to tackle the worst refugee crisis the world has seen since WWII.
As government officials increasingly question expert evidence accompanying asylum applications, human rights charity Freedom From Torture says the burden of proof is becoming ever higher for asylum seekers.
The group, which has branches nationwide, organized Friday's summit in an effort to raise awareness of this trend. The event was held in central London, and was attended by medics and lawyers with an interest in human rights.
Experts speaking at the conference accused the Home Office of "shooting the messenger rather than engaging with the message" and setting a poor example on the global stage by shifting its standard of evidence.
Concerns were also expressed that torture is often practiced secretly with no visible signs of abuse and judges undermine doctors' prognoses regarding the likelihood of self-inflicted wounds.
Cases of alleged torture are presented to the Home Office in accordance with a set of internationally recognized guidelines known as the Istanbul Protocol.
The guidlines were drawn up in 1999 in the form of a non-binding United Nations (UN) manual on the effective investigation of torture. Developed by doctors, psychologists and lawyers worldwide, they were formally adopted by the European Union (EU) in 2001.
Freedom From Torture argues medico-legal reports are a crucial clinical tool in presenting and determining asylum claims. The group provides direct clinical assistance to torture survivors who arrive in Britain, striving to defend their human rights.
The charity offered assistance to 1,272 victims of torture in 2014 who were suffering from trauma or other mental health difficulties. It also carried out 238 medico-legal reports last year to assist asylum seekers hoping to start a new life in Britain.
Ros Akers Gram, head of the group's legal welfare division, said the level of medical evidence demanded by British authorities has rocketed since the 2000s.
"Clinical judgments are being made by the decision makers," she told the National.
"The threshold for medical evidence is increasingly high. There is suspicion of self-infliction by proxy, that they had somebody else do it to them."
Speaking at the conference, the UN Special Rapporteur on Torture, Professor Juan Mendez, warned of the "grave implications" of scrapping Britain's Human Rights Act and replacing it with a British Bill of Rights.
He also argued obstructive legal process impedes victims' sense of dignity and self-worth.
President of the Upper Tribunal, Justice Bernard McCloskey, who frequently deals with immigration and asylum cases; Executive Director of the Centre for the Study of Emotion and Law Dr Jane Herlihy; and Helen Brady of the Senior Appeals Counsel at the International Criminal Court, among others, also spoke at the conference.
The Home Office declined to send a representative to Freedom From Torture's summit, despite receiving an invitation to the event.
However, it defended its procedure for assessing asylum applications.
"The United Kingdom has a long and proud history of offering sanctuary to those who genuinely need our protection," a Home Office spokesman told RT on Friday.
"All claims for asylum are considered on their individual merits, and where people establish a genuine need for protection, or a well founded fear of persecution, refuge will be granted."