Anzac Day terror plotter teen sentenced to life imprisonment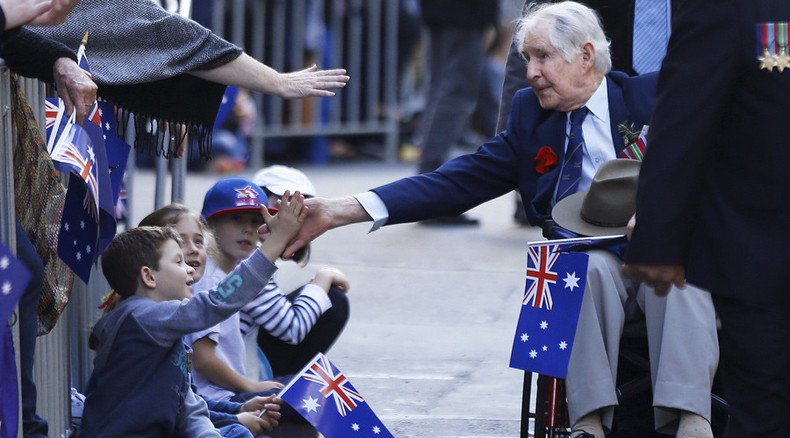 Police intervention was all that stopped a massacre from taking place at an Australian WWI memorial parade, Manchester Crown Court has heard, as a British teenager was sentenced to life imprisonment for plotting a terror attack on Anzac Day.
The boy from Blackburn, who has not been named, was sentenced on Friday. The judge describing the plot to attack the Anzac Day event in Australia as "chilling."
The court heard the boy incited a fellow extremist based in Australia to behead police officers at the event.
At age 15, he is believed to be the youngest British person ever to be found guilty of a terror offence and will serve a minimum term of five years. He pleaded guilty to the single charge of inciting terrorism.
During the trial prosecutor Paul Greaney QC told the court the youth had been radicalized "from the bedroom of his parents' suburban home" by watching Islamic State (IS, formerly ISIS/ISIL) videos and messaging people with similar views.
Greaney said the accused had exchanged thousands of messaged, including with an 18-year-old Australian named Sevdet Besim. In one message Besim encouraged the boy to "break into someone's house and get your first taste of beheading."
"Mr Besim expressed a preference for a combination of a car and knife attack and [the defendant] advised him to buy a machete and sharpen it, run over a police officer and then decapitate him," Greaney told the court.
"He also spoke of his desire to be a suicide bomber, stating that if he had to choose where to detonate his bomb it would be on a plane in order that he could maximize the fatalities," he added.
It is thought that the plot to kill Australian soldiers at an Anzac parade in Melbourne, Australia, would have succeeded if police had not accessed the boy's phone and subsequently alerted Australian police.
Anzac Day is held every year on April 25 to commemorate the Australian and New Zealand Army Corps' battle on the Gallipoli peninsular in Turkey.
You can share this story on social media: