Aristocrat Zac Goldsmith will battle bus driver's son Sadiq Khan for London Mayor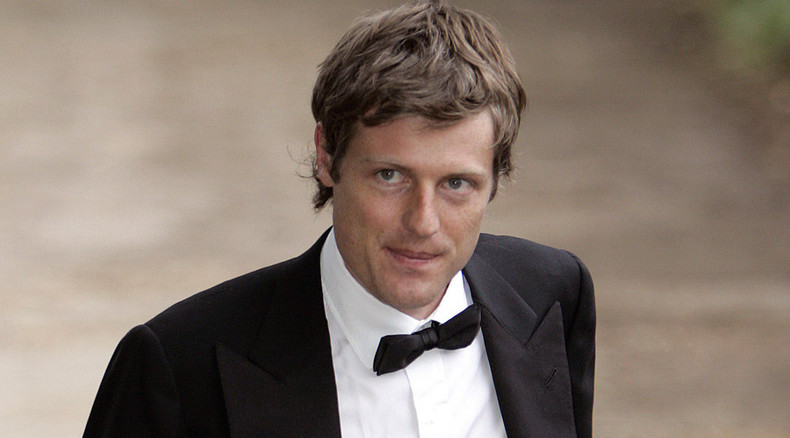 Conservative Zac Goldsmith has won his party nomination and will run against Labour's Sadiq Khan in the race to become Mayor of London in 2016.
The showdown is being framed as a face-off between the aristocratic Goldsmith and bus driver's son Sadiq Khan in something of a reprise of the explosive contest between socialist former mayor Ken Livingston and current Tory Mayor Boris Johnson.
As well as being an outspoken supporter of progressive environmental politics and a former editor of the Ecologist magazine, the Tory candidate is the son of flamboyant Anglo-French billionaire James Goldsmith.
Khan is the son of a bus driver and a seamstress and became only the second Muslim to serve in the UK government when, in 2008, Gordon Brown appointed him as minister of state for communities.
Although Khan was one of the MPs who nominated shock leadership winner Jeremy Corbyn, he has since attacked the new leader for not singing the national anthem.
Goldsmith was favorite to win from the moment he announced he would run and saw off competition from Tory MEP Syed Kamall, London Assembly Member Andrew Boff and Stephen Greenhalgh, who is currently deputy mayor overseeing crime and policing.
Goldsmith, who won 70 percent of the 9,227 votes cast, has said he wants to reduce pressure on London by continuing investment and sorting out transport costs. He also wants to protect and enhance London's green areas.
"Our living environment is facing increasing pressure, and we will need to protect, enhance and improve access to our green spaces, as well as radically improving the quality of the air that we breathe," he said.
But it is housing, Goldsmith said, that presents the biggest issue of all.
"Londoners are being priced out of their city and we will need a step change in the number of homes built, and the manner in which they are built."
Goldsmith also lauded the efforts of Boris Johnson to improve the city in terms of "business, tech, media, art and culture." He said Johnson is the reason "so many people want to live, work and do business here."
Goldsmith is currently MP for Richmond Park and North Kingston and is seen as something of a star among the Tory ranks.
Sadiq Khan was quick to issue an online statement congratulating Goldsmith and issued an immediate challenge on the housing crisis.
"This election is a referendum on London's housing crisis, and I challenge Zac Goldsmith to join me in opposing the Tories' Housing Bill, which will make our city's housing crisis many times worse," he said.