115,000 sign Uber petition against Transport for London car hire crackdown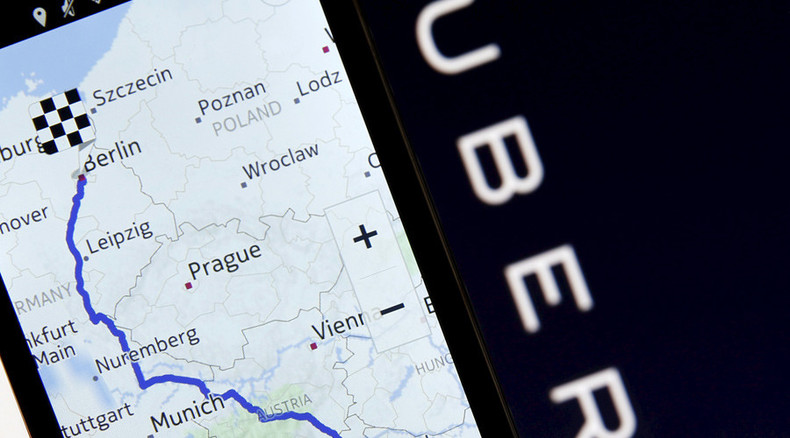 More than 115,000 people have signed a petition urging London Mayor Boris Johnson to reconsider Transport for London's (TfL) proposed regulations for private hire vehicles, which would primarily target smartphone-based taxi services such as Uber.
The new TfL proposals announced by Johnson on Tuesday would mandate a minimum five-minute wait between ordering a car and pick up. Currently, Uber drivers pick up customers on average three minutes after they request a car. The new rules would ban companies from immediately showing available cars, even if a vehicle is nearby.
Uber's UK head Jo Betram said: "These bureaucratic new rules will not improve your ride. They're designed to address the concerns of black cab drivers, who feel under pressure from increased competition. But the answer is to reduce the onerous regulations cabbies face today – not increase them for everyone else."
The company has hit back by launching an online petition, saying the rules would herald the "end for the Uber you know and love today."
Uber has also said the new legislation would quash their carpooling service, uberPOOL.
"TfL also wants to restrict carpooling, including new services like uberPOOL. This enables people going in the same direction to share a car -- cutting the cost of the trip as well as congestion on London's streets," the Uber petition reads.
TfL has maintained the new rules would raise standards across the industry. Garrett Emmerson, chief operating officer for surface transport at TfL, said: "In recent years the private hire industry has grown hugely and technology has also developed rapidly.
"The consultation sets out a number of ways that standards across the industry could be raised, ensuring Londoners can continue to benefit from the service provided by licensed private hire vehicles."
The rules would include an English language requirement for drivers as well as topographical tests.
Critics say the proposals will do more harm than good by stifling innovation and development while trying to maintain an out-of-date system.
"Their proposals for further restrictions to an already heavily regulated industry are backwards and would damage London's reputation as a city which celebrates innovation and embraces change," Institute of Directors (IoD) director general Simon Walker said.
"Boris Johnson, [Chancellor] George Osborne and [Business Secretary] Sajid Javid have set themselves up as passionate advocates of the free market. How they proceed from here is a crucial test of those ideals."
London black cab drivers have meanwhile been staging numerous protests against the proliferation of Uber and the increase in minicab licensing. On Thursday, some 1,500 drivers shut down parts of central London by blocking roads throughout the city.
You can share this story on social media: