'British' female jihadists urge opening new ISIS front in Libya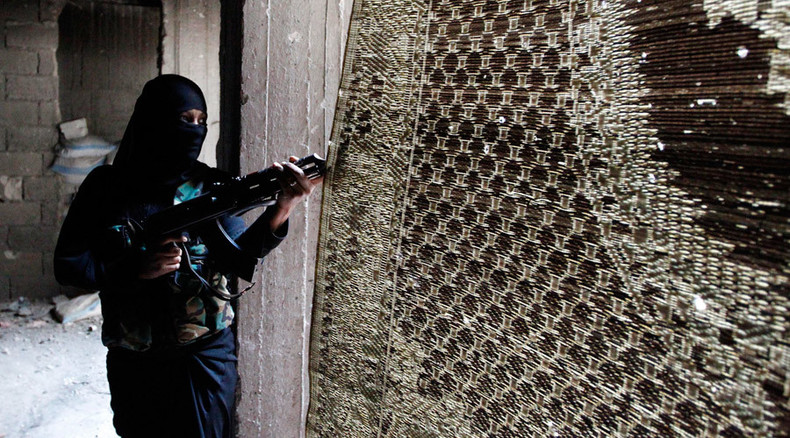 Three female jihadists believed to be from the UK are urging Western Muslims to join them in helping to open a new front for Islamic State (IS, formerly ISIS/ISIL) in North Africa. The women are believed to have been living in Libya since the summer.
The three women, who are native English speakers, have been monitored by the Institute for Strategic Dialogue (ISD) think tank for months, the Guardian reports.
They have been actively using social media to try to persuade IS sympathizers to come to the war-torn North African nation. They say that because increased security along the Turkish border has made it harder to join the militant terrorist group in Syria, moving to Libya is now the best option.
While female jihadists have regularly encouraged women to move to Syria to start a new life under Islamic State, ISD researcher Melanie Smith told the Guardian that evidence that women have traveled to Libya to do the same marks a dangerous tipping point.
"Where we see movements of women migrating, that represents the organization [IS] trying to consolidate their territory and state-build rather than just fight and conquer territory. The more that you consolidate that territory, the more you populate that territory, the more difficult it is for that to change," Smith, an expert on Western female jihadists, said.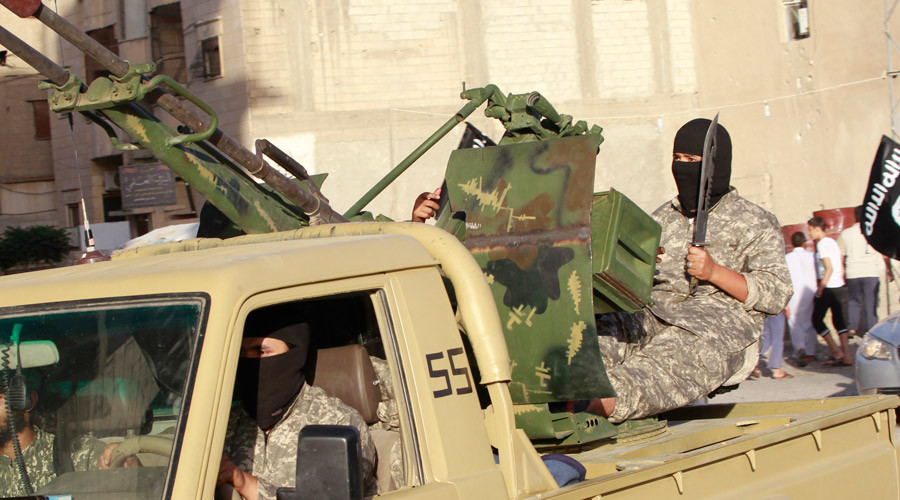 One of the radical women, known as Umm Musab, said that she had arrived in Libya in May 2015. She told her friends to "come to the land where no man will ever see your face." Another woman going by the name of Umm Asiyah, when asked why she had gone to Libya on Ask.fm's online forum, replied: "To live under the Shariah [law] of Allah."
Smith said that although their social media accounts, now suspended, contained no references to the UK, there was evidence that they hailed from Great Britain.
"The type of colloquialisms they use are quite common among the other British women we follow who are in Syria and Iraq; very similar language, very similar slang, and references."
Smith also added that more and more Islamic extremists are looking to Libya, worryingly only 400 miles (650km) from Europe, as a destination of choice.
"They [jihadis] speak about Libya as the new frontier and as an extension of the caliphate. And it appears that the game plan [for a terrorist attack] would be to go through Libya and up into Europe. So the proximity of Libya being on the tip of North Africa is geographically quite worrying," she said.
In March, UN special envoy Bernardino Leon warned the United Nations Security Council that Libya could become the next stronghold for the militant Islamist organization.
"I have no doubt that terrorists groups, such as Islamic State, will stop at nothing in their bid to play on existing political divisions...to consolidate their own presence and influence in Libya," he said.
A month later, IS released a video showing the killings of two groups of Ethiopian Christians that was similar to another video released in February, where militants beheaded 21 Egyptian Christians. Both films were stamped with the logo of Islamic State's media wing, Al-Furqan.
Islamic State managed to gain a foothold in Libya amid the chaos and infighting following the end of Muammar Gaddafi's regime. They have been using the internet to spread their message, often in the form of videos showing the killings of those they deem "enemies." The militants are also active on social media, and have hackers operating on their behalf.
On the whole, it seems as though the US-led coalition's attempts to weaken IS are not proving fruitful. On the contrary, foreign fighters have been joining the terrorist organization in record numbers.
According to the New York Times, the number of foreigners fighting in Syria has practically doubled over the past year, from 15,000 to 30,000, with militants coming to join Islamic State from 100 different countries, according to US intelligence estimates.