Last Briton held at Guantanamo Shaker Aamer to be released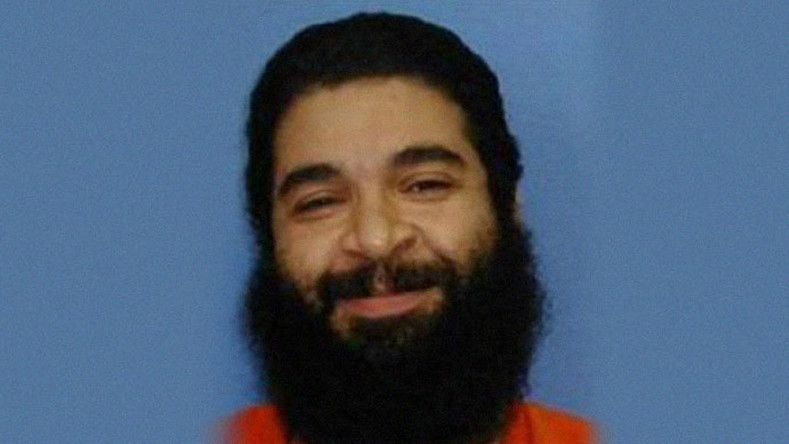 US President Barack Obama has agreed to send the last remaining British resident held at Guantanamo Bay back to the United Kingdom. Shaker Aamer has been held at the US military base in Cuba for 13 years.
Obama administration officials notified Congress of the president's intention to free Aamer on Friday.
The president discussed the decision to return Aamer back to the UK with Prime Minister David Cameron by telephone on Thursday, officials said.
The PM raised the issue of Aamer's imprisonment with President Obama during a visit to the White House in January.
At the time Obama pledged to "prioritize" the case, but Aamer's legal team complained in August that nothing had been done to help his cause.
Aamer has never been charged with a crime or faced trial since he arrived at the high security prison in Cuba.
He was arrested in 2001 in Afghanistan and subsequently moved to Guantanamo Bay, where in 2007 the US military claimed he was a "close associate" of Osama Bin Laden and a "recruiter, financier, and facilitator" for Al-Qaeda.
Amazing news about Shaker Aamer, huge congratulations due to @Reprieve and many others for working tirelessly to get him out of Gitmo.

— Ed Gillett (@ehgillett) September 25, 2015
The Saudi citizen has always insisted he was in the country to carry out charitable work and claims he confessed to being a jihadist under torture by the CIA.
Speaking to the press last month, Aamer's US legal counsel described Washington's refusal to release Aamer as "shameful."
Lawyer Ramzi Kassem called on the British government to pressure the White House further, a message which appears to have been acted on.
The New York-based lawyer submitted a 26-page motion at a court in Washington DC, calling for the British resident to be examined by two independent doctors and an army doctor to determine how Aamer is coping with post-traumatic stress disorder.
Shaker Aamer's imam and family friend has told RT that he thinks Guantanamo Bay should be closed without further ado.
"[The prisoners] should be released to their families, they should be returned home, and there shouldn't be any more delay, I think Guantanamo should be shut down," Sheikh Suliman Gani said.
Regarding the release of Aamer, he told RT he is very happy the former prisoner will see his family again.
"This is really the best news that we could ever expect. We've been optimistic, [but], you know, 14 years is a very long time. We're keen to see the day when Shaker Aamer will be reunited with his family. We never gave up, and today this confirmation has come, the family would be jumping [with] joy."
LISTEN MORE:
Responding to news of Aamer's release, Kassem said the decision was years overdue.
"This should have happened long ago, but today being the most important holiday in the Muslim calendar, I can't think of a better present for Shaker and his long-suffering wife and children in London," he told the Washington Post.
A senior US defense official told the Washington Post the decision to release Aamer was made by Secretary of Defense Ashton B. Carter "following a thorough review of his case and taking into consideration the robust security assurances that will be provided by the British government, one of our strongest allies who has supported our efforts to close the detention facilities at Guantanamo Bay."
A government spokesman said Aamer's case has been raised "regularly" with US officials.
"The government has regularly raised Mr Aamer's case with the US authorities and we support President Obama's commitment to closing the detention facility at Guantanamo Bay," the spokesman said.
"In terms of next steps, we understand that the US government has notified Congress of this decision and once that notice period has been concluded, Mr Aamer will be returned to the UK."
"As the US has said, we have one of the most robust and effective systems in the world to deal with suspected terrorists and those suspected of engaging in terrorist related activity and we will continue to do all we can to protect people in Britain and around the world from the threat of terrorism."
Republican congressman Mac Thornberry said he had "grave concerns" about the decision to transfer Aamer to the UK.
"Shaker Aamer certainly fits that bill if he is released to the UK because I do not believe that the British government has the ability to hold or try him," Thornberry said in a statement.
"Despite the rhetoric of a sophisticated PR campaign, it is clear to me that this is a dangerous individual whose release will put Americans at greater risk."
You can share this story on social media: