France may team up with Britain in push for EU reform – French minister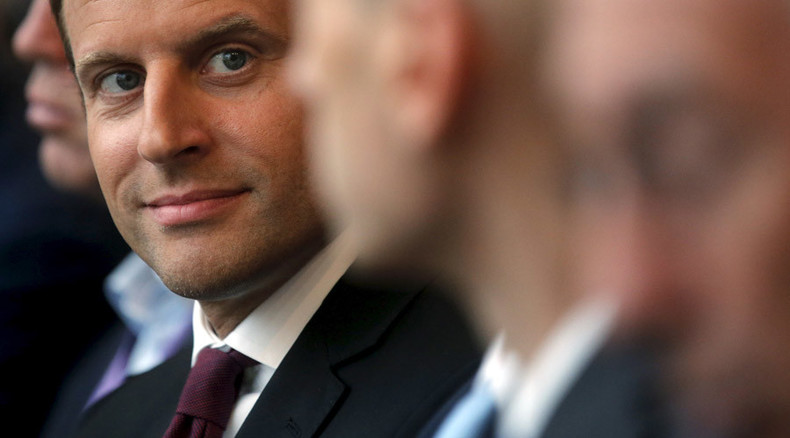 France could join the UK in its push for EU reform ahead of the planned British referendum on whether to remain in the organization. However, Paris wants more clarity concerning British proposals, French economic minister Emmanuel Macron said.
"If it is acceptable there is a good chance the British proposals could altogether be part of a treaty package," he told journalists on Thursday. "But the prior condition for me clearly is to have precise proposals from the British side, in order to see what is acceptable and how it would comply."
British Prime Minister David Cameron has pledged that he would attempt to change the way the European Union is run, before holding a referendum on Britain's membership of the body by the end of 2017.
READ MORE: 'Without Britain there's no EU,' says Finnish finance minister
Though Cameron has not been explicit about the details of the changes he is looking for, he is expected to seek restrictions on welfare benefits for migrants, as well as increased powers for national parliaments. An opt-out of the EU principle of an "ever closer union" also tops the list of his priorities.
During his meeting with reporters in London, Macron stressed the importance of avoiding an "a la carte Europe." Citing the refugee crisis as an example of European countries acting alone, Macron said such action threatens to destabilize the EU.
READ MORE: Cameron invited to pitch EU reforms to European Parliament
"The refugee situation is probably one of the best possible examples – an a la carte Europe is not feasible because it just means progressively you kill the European idea and the functioning of Europe," he said.
He did admit the current model of the EU is outdated and that changes were necessary to maintain the integrity of the union.
"What we built right after the Second World War is no longer adapted to this new economy and that makes this disruption necessary. What we have to invent is a new way to help people to take risks and at the same time to be concerned for equality, and the reform of education and health," he said.
The minister also suggested that Britain should consider joining Europe's banking union.
"If the point is we want be part of the sort of EU market for financial services but be completely ring-fenced from the banking union, it's fine but I think that sometimes in life you have a sort of reality principle, which just doesn't allow you to have everything you want," he said.