False flag: Leveson inquiry launched to 'divert attention' away from Cameron's failings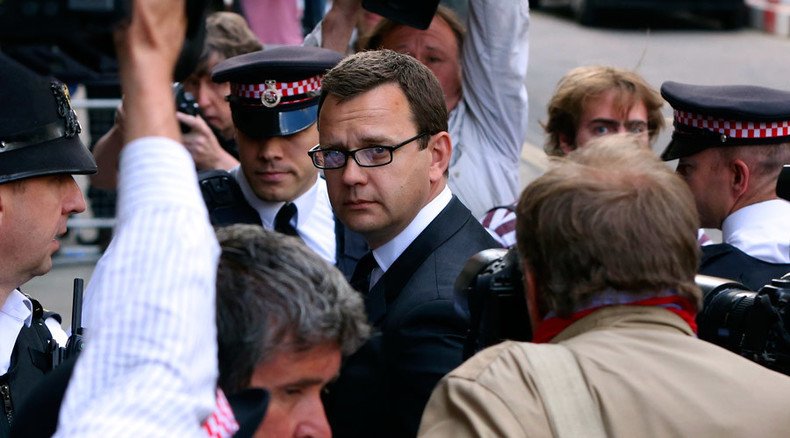 Prime Minister David Cameron launched the Leveson inquiry into British press standards to divert attention away from his decision to hire shamed News Of The World editor Andy Coulson as his communications chief, a former police commissioner has said.
The revelation emerged in the latest extract from Lord Ashcroft's unauthorized biography of the Prime Minister, which also alleges Cameron was losing sleep over the Scottish independence referendum.
The article published in the Daily Mail on Thursday, reports that former Metropolitan Police officer Sir Paul Richardson wanted to "spread the heat around" and move attention away from his appointment of Coulson.
Stephenson resigned during the phone hacking scandal, which saw the News Of The World shut down, due to his links with one of the paper's executives Neil Wallis.
Following the phone hacking revelations, Coulson resigned as the PM's director of communications and was jailed for his part in the scandal.
"I think they deliberately spread it wider to try to take the flak away from the decision to employ Coulson," the article quotes Richardson as saying.
"I think there was a very strong agenda there to spread the heat around."
It also contains an allegation that notorious former editor of the News Of The World, and newly appointed editor of the Sun, Rebekah Brooks suggested Cameron create the inquiry in an bid to implicate the rest of the British press in the phone hacking scandal.
Allegations of phone hacking of celebrities and members of the public came to light in 2011, after the practice had been ongoing for a number of years. More than 100 people were arrested in total, from a range of publications.
Ashcroft's book has caused daily embarrassment and controversy for Cameron, after it revealed on Monday, he allegedly placed a "private part of his anatomy" into a dead pig's mouth while at a party at Oxford University.
Number 10 refused to acknowledge the claims or provide a statement.
It is broadly felt Ashcroft published the book as an act of revenge. He was reportedly promised a senior position following the 2010 election victory, but was later neglected by a newly elected Cameron.
Ashcroft has acted as a Tory donor, handing the party more than £8m while it was in opposition.
You can share this story on social media: