British bloggers on Bangladeshi extremists' hit list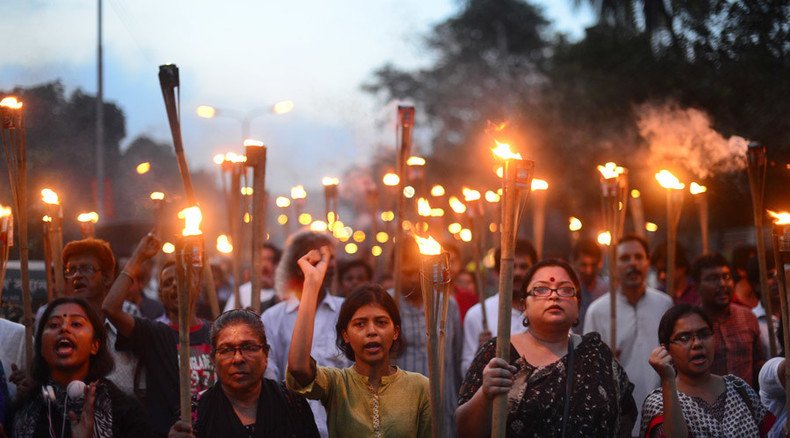 An extremist group in Bangladesh has published a hit list of bloggers and activists across the globe, including nine from the UK, which it says will be killed unless its demands are met.
The Islamic militant group's list has prompted fears of escalating violence both within Bangladesh and beyond.
As well as nine Britons, the list features seven German activists, two from the US and one each from Canada and Sweden. They are a mixture of Bangladeshi citizens living abroad, those with dual nationality and citizens of western countries.
The list was published on the internet by the Ansarullah Bangla Team (ABT), which is thought to have killed a series of bloggers and activists over the past 18 months.
Activists on the list have often been highly critical of extremist religious behavior, with a particular focus on Islam.
Bangladeshi officials believe the group could be affiliated to the Ansar ul-Islam organization which is associated to Al-Qaeda in south Asia, and was launched almost one year ago.
The suspected links were reinforced after Al-Qaeda praised the ABT murder of bloggers, and referred to the extremists charged with the killings as "lions of the international community."
Police in the UK say they have advised the British-based bloggers to take precautionary measures to ensure their safety. A number of journalists approached officers after the list was published.
There are fears, however, that the ABT call to arms could prompt individual lone wolves to attack the bloggers.
Activists say are not daunted by the threats. Ananya Azad, a Bangladeshi blogger who has been exiled to Europe, said she would continue to write.
"Our weapon is [the] pen, and we can use it without hurting anybody. We just want to make people conscious about their rights. So that nobody can use them to fulfill bad intentions," she told the Guardian.
In March, an ABT organizer and four supporters were charged with the murder of a 27-year-old blogger in Dhaka, just weeks after an American writer was hacked to death in the same city.
The origins of the new list are unclear, with some doubting the legitimacy of the official statement from ABT. They suggest it may have been compiled elsewhere.
The ongoing attacks on secular writers has prompted writers in the west to publish a letter addressed to the Bangladeshi government calling on them "to ensure that the tragic events … are not repeated."
The letter was signed by more than 150 writers including the exiled Indian writer Salman Rushdie.
You can share this story on social media: