No talks with Russia over anti-ISIS military action in Syria – Fallon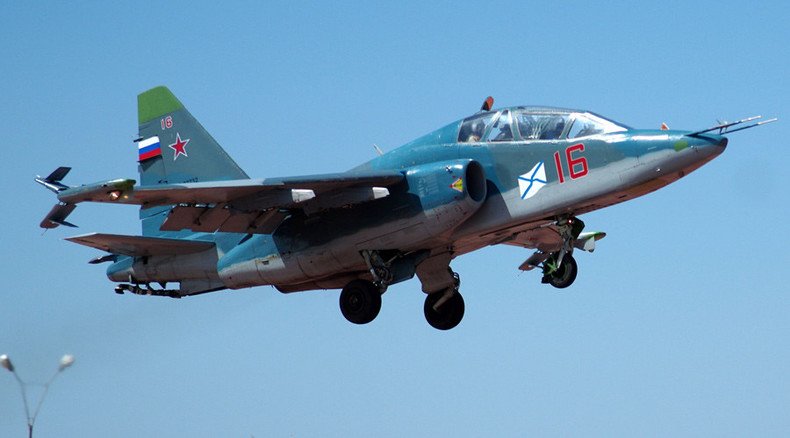 Britain has not discussed military operations in Syria against the Islamic State with Russia, UK Defence Secretary Michael Fallon said on Tuesday, adding that Moscow's presence in the region 'complicates' the situation.
Fallon made the comments to the British defense and security think tank Royal United Services Institute (RUSI).
US and Russian defense chiefs spoke on the telephone on Friday for the first time in more than a year to discuss Moscow's military presence in Syria.
When asked by RUSI if the UK had also spoken with Russia, Fallon denied any communication had taken place between London and Moscow.
"We have not discussed military operations against ISIL [Islamic State, IS/ISIS] in Syria with the Russians," Fallon said.
"The Russian action in the last few weeks of putting ships and aircraft into the region obviously further complicates an immensely complex situation."
British Prime Minister David Cameron wants to ask parliament for approval to extend its bombing campaign against IS in Iraq into Syria.
Parliament rejected a motion in 2013 to authorize UK military action in Syria against forces loyal to President Bashar Assad, a vote which proved embarrassing for Cameron as 30 of his own Tory MPs rebelled against him.
Fallon said it is a matter of urgency that Britain commit to military action in Syria in order to support Iraqi Prime Minister Haider Abadi.
"One of the keys to that, of course, is tackling the command and control that lies in northeast Syria, the supply routes that leave the area around Raqqa into Iraq ... and support those allies in the coalition already taking action by striking in Syria," he said.
Russia denied last Thursday that it was constructing an airbase on Syrian soil after a Pentagon spokesman alleged Russia might be setting up a base in Latakia.
"We have seen movement of people and things that would indicate that they plan to use that base there, south of Latakia, as a forward air operating base," Pentagon spokesman Captain Jeff Davis told a news briefing.
The Deputy Chief of the General Staff of the Russian military ruled out the construction of an airfield.
"For the moment, there [are] no such plans. However, everything could happen," Nikolay Bogdanovsky told Russian media.
Russia has confirmed the presence of its military specialists in Syria, who work as advisers.
Syrian Foreign Minister Walid Moualem told state news agency on Thursday "there's no joint fight on the ground with Russian forces, but if we sense the need for it, we will consider and ask."
Kremlin spokesman Dmitry Peskov confirmed on Friday that such a request would be considered.
"If there is a request, it will be discussed as part of bilateral contacts," he told reporters.
LISTEN MORE:
You can share this story on social media: