Suicide case directly linked to Tory benefit sanctions, coroner rules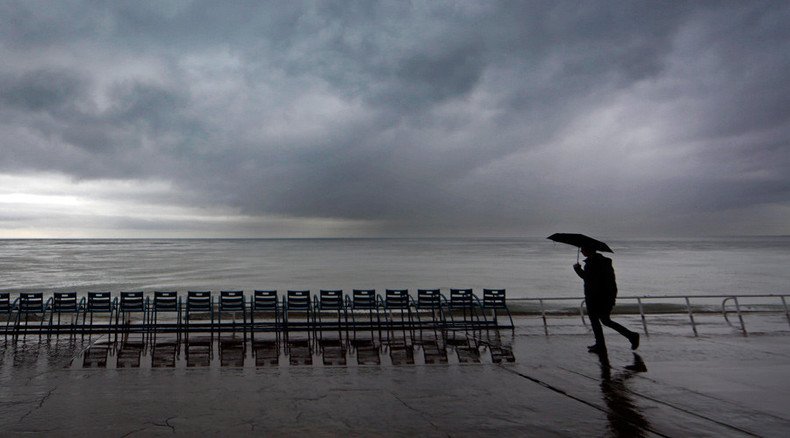 A man with severe depression killed himself as a direct result of being found "fit to work" by the government and subsequently having his benefits removed, a coroner has ruled in a landmark decision.
Michael O'Sullivan, 60, was found able to work by outsourced government assessors despite a note from his GP notifying them of his recurrent depression.
Two other doctors also found his condition made him unable work. The inquest into his death heard that the assessing doctor did not take the views of physicians treating O'Sullivan into account when judging his work capability.
The news follows figures released by the Department for Work and Pensions in August which showed that more than 2,000 people had died between 2011 and 2014 after being found fit to work following a work capability assessment.
READ MORE: 2,300 die within year of being declared 'fit for work' by DWP
Senior coroner for north inner London Mary Hassell wrote to the DWP demanding it take precautionary action to ensure more cases like O'Sullivan's are avoided. She said his suicide had been caused by anxiety following being declared fit to work.
O'Sullivan had been receiving income support for more than 10 years before he was assessed and found fit to work. He received Job Seeker's Allowance for six months before he committed suicide.
Dying in 2013, his case was re-examined after light was shed upon it by the Disability News Service.
"[His] anxiety and depression were long-term problems but the intense anxiety that triggered his suicide was caused by his recent assessment by the [DWP] as being fit for work, and his view of the likely consequences of that," Hassell wrote, following the inquest into O'Sullivan's death in 2014.
Later in a separate document, Hassell said unless further measures were taken, there was a risk of more deaths.
"I found that the trigger for Mr. O'Sullivan's suicide was his recent assessment by a DWP doctor as being fit for work … In my opinion, there is a risk that future deaths will occur unless action is taken."
Co-founder of disability rights group Black Triangle John McArdle told the Independent the ruling marked a turning point.
"This is the first irrefutable finding from the judiciary that the WCA regime is taking people's lives."
A DWP spokesperson said that reforms had been made to the WCA.
"Following reforms to the WCA ... people are getting more tailored support to return to work."
You can share this story on social media: