Fined wine bar: Payout over liquid nitrogen cocktail that exploded teen's stomach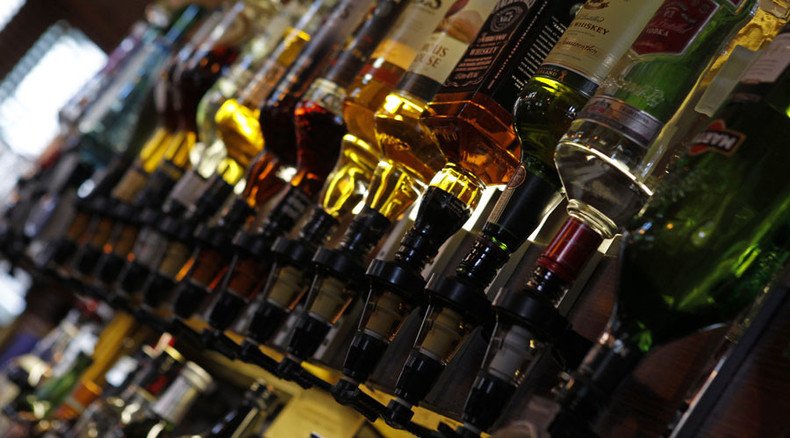 A wine bar in Lancashire has been fined £100,000 for serving a cocktail containing liquid nitrogen that nearly killed a girl on her 18th birthday.
Gaby Scanlon, now almost 21, was partying with three friends in Oscar's Wine Bar, Lancaster, in October 2012 when she sipped a Nitro-Jägermeister cocktail shot.
Smoke gushed from the teenager's nose and mouth after drinking the £3.95 (currently US$6) drink, given to her for free.
Scanlon, who collapsed in agony and experienced an "explosion" in her stomach, was rushed to the Lancaster Royal Infirmary.
During a CT scan, nurses discovered a large perforation in her stomach.
She spent three weeks in hospital undergoing surgery to remove her stomach and connect her esophagus directly to her small bowel.
'I knew something wasn't right'
Speaking to the Lancashire Evening Post, Scanlon said she knew something was "not right" when she sipped the drink.
"I turned to the man and asked if it was OK to drink, he said 'yes'. Smoke was coming from my nose and mouth. Straight away I knew something was not right," she told the paper.
On Wednesday, Preston Crown Court heard that Scanlon had been extremely close to death.
The victim's solicitor told the court her experience completely "changed her life" as she now suffers from "episodes of agonizing pain" and no longer enjoys eating.
Barry Berlin, prosecuting, said "They knew it was dangerous and didn't properly police it."
"She orders a cool shot of Nitro Jägermeister. Four shots are poured and all four members of the party drink them before two more shots are poured," he told the court.
"Immediately after consuming the second drink she is violently ill, vomiting and smoking from her nose and mouth. The liquid nitrogen hits her stomach and begins killing her internal tissue.
"Her stomach had to be removed and her bowel connect to her esophagus. The surgeon said if it had not been removed she would have died."
'Devastating impact'
Scanlon told the court the incident had a "devastating impact" on her health.
Oscar's Wine Bar Ltd pleaded guilty to one count of failing in duty of an employer to ensure the safety of persons not in its employment. It was fined £100,000 ($156,000) with £40,000 costs.
The bar, that had only been opened five months prior to the incident on October 4, 2012, admitted it failed to ensure the cocktail was safe for consumption.
No risk assessment had been carried out to ascertain the dangers.
However, the company's director Andrew Dunn pleaded not guilty to his part in the company's failings.
The court said it would offer no evidence against Dunn if he made a £20,000 contribution to court costs prior to sentencing.
A spokesman for the bar, Kevin McLoughlin, said he apologizes to Scanlon and her family for the "errors and misjudgments that were made."
"The company and the family are truly sorry. At no time did they see anything warning them of the risks of ingestion. The essence of this calamity was the ignorance on the part of the company."
A Lancaster City Council spokesman said: "We took the view that in the public interest it was not necessary to prosecute Mr. Dunn, taking into account the interests of the family."
You can share this story on social media: