British universities less likely to take ethnic minority students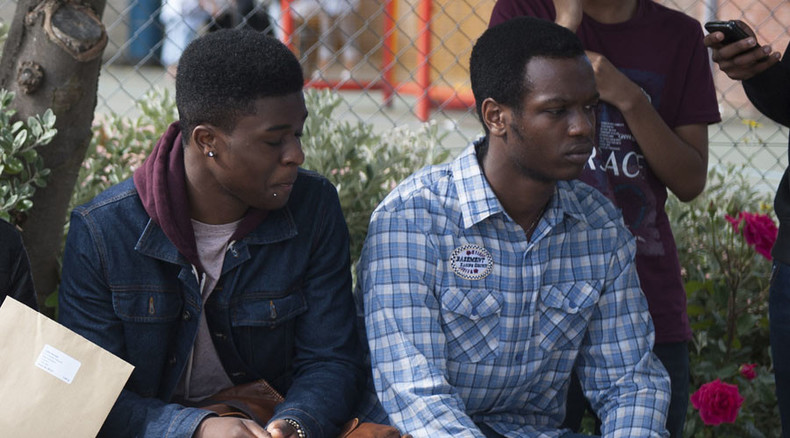 Students with an ethnic minority background are given fewer places to study at university compared with their white counterparts, new analysis has shown.
Figures published by UCAS, the nationwide university admissions service, show that black, Asian and other ethnic minority students are marginally less successful at gaining a place at university, even when exam results have been factored into the data.
Analysis showed that while the gap between white students and ethnic minorities securing places at university is narrowing, it has not been completely eradicated.
The decision to release the figures (which compiled application rates from ethnic groups and offers of university places to them between 2010 and 2014), came as Universities Minister Jo Johnson called for more transparency on the subject.
"This latest publication shows welcome progress and supports our commitment to increase the number of black and minority ethnic students by 20 percent in the next five years," Johnson said upon the publication of the data.
"Providing more data like this will help the whole higher education sector to really focus its effort to widen participation and raise young people's aspirations."
Further analysis by the Guardian newspaper revealed the discrepancy between offers widened as the universities became less selective.
This means that a top ranking university is more likely to accept a student from an ethnic minority than a lower ranking one.
"This analysis is encouraging in that it does not reflect any systemic bias against ethnic minorities in higher education admissions," UCAS chief executive Mary Curnock Cook said.
Using the difference between predicted A-level grades and offers gained from universities, the newspaper analyzed the levels of students who were being turned away even with adequate predicted grades.
In humanities subjects such as literature and modern languages, as well as medical sciences, there was a one-two percent gap between grade forecasts and the actual offers made by universities.
More than 360 ethnic minority students did not gain places to study medical sciences at Russel Group universities, despite having the requisite grades, the paper reported.
"We are anxious to rule out the sort of large, systemic differences in applications and offers that have been discussed in the past," said Mark Corver, UCAS director of analysis and research.