Defiant Scots send #StillYes hashtag trending on #indyref anniversary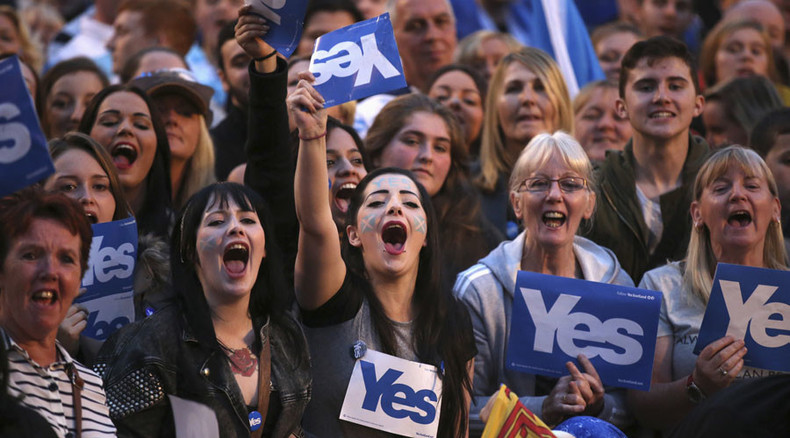 #StillYes is trending on Twitter one year after Scotland voted on the question of splitting from the United Kingdom. Defiant 'cyber-nats' have shared their rallying cries for independence.
Many Twitter users north of the border have blamed Westminster for making their "lives worse not better" since the plebiscite took place.
Some 55.3 percent of Scottish voters chose to stay in the UK last year, compared to 44.7 percent who voted for an independent country.
Support for the Scottish National Party (SNP) grew dramatically in the months following last year's referendum, with thousands of new members joining the party.
The SNP won an astounding victory in May's general election, taking 56 out of 59 Scottish seats, leaving the once-dominant Labour Party with just one MP in Edinburgh South.
Nationalist sentiment has continued to grow since the election, with many 'Yes' voters feeling betrayed by the Conservative government's handling of the Home Rule Bill.
The SNP now faces fresh challenges on its own turf from an emerging left-wing, pro-nationalist group called Rise – an acronym for respect, independence, socialism and environmentalism.
Whichever party ends up dominating Scottish politics in years to come, the widespread appetite for an independent Scotland shows no sign of abating.
You can share this story on social media: