Met hit by biggest police bribery scandal in decades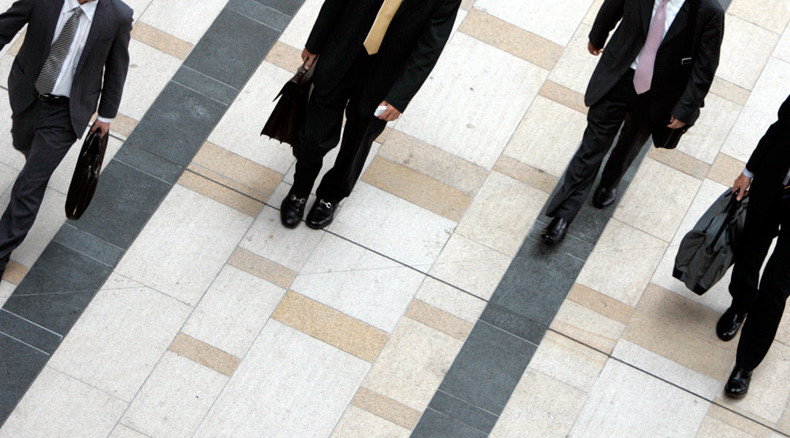 Scotland Yard is facing the biggest corruption scandal to hit the Metropolitan Police force since the 1970s. Officers are alleged to have accepting bribes from security firms working for strip clubs and bars across London's West End.
Anti-corruption police are also investigating three security bosses at two separate companies, one of which frames itself as an official partner of Scotland Yard in delivering the government's counter-terror strategies.
Details of the corruption scandal surfaced in an investigation published by BuzzFeed News on Tuesday. Following a lengthy investigation, the news outlet uncovered a secret 48-month operation that has plunged Scotland Yard into crisis.
Following interviews with security staff, sources within the Met's licensing unit, Westminster Council and several West End club owners, BuzzFeed News shed light on a frenzied battle for control of Soho's nightlife that has culminated in a number of high-profile arrests.
Sergeant Frank Partridge and Constable Jim Sollars have been arrested for conspiracy to commit misconduct in public office, both of whom work in Scotland Yard's Westminster licensing division. As part of their role, they were tasked with regulating when clubs and bars can remain open late, play music and serve alcohol.
Sergeant Partridge, who is nicknamed "the Sheriff" of Soho, and Constable Sollars, who is dubbed "the Gruffalo" for accepting troves of free dinners, are suspected of forging corrupt relationships with two separate security firms: TSS Security and Profile Protection.
Both men are being investigated over allegations they accepted inappropriate gifts, spanning drinks, free dinners, cash and club entries. In exchange for these rewards, they stand accused of pressuring top Soho nightspots into using TSS Security and Profile Protection to supply security and bouncers.
Club owners were fearful they would lose their licenses if they didn't comply and thought that hiring such staff would afford them protection from police interference, sources told BuzzFeed News.
TSS Security is on the steering committee of Project Griffin, Scotland Yard's anti-terror initiative. It is also central London's largest door security firm, holding a virtual monopoly on West End venues.
The firm's managing director Terry Neil and its operations chief Douglas Thompson have both been arrested on suspicion of complicity in the conspiracy.
Hassan Serdoud, the owner of Profile Protection, was also arrested.
The five men deny any wrongdoing. They have not been charged and the allegations leveled against them are yet to be proven.
Anti-corruption detectives raided the Westminster police's licensing unit and the offices of both security companies in June.
At the time, the move was announced as the finale of a "long running intelligence operation." However, whistleblowers have raised concerns that the true scale of the corruption could be whitewashed, while young officers are "hung out to dry."
TSS flatly denies all allegations, claiming it is the victim of a smear campaign.
"The company and its officers deny any wrongdoing. The company works to the highest standards, maintaining at all times its integrity and honesty," it said in a formal statement.
Profile Protection did not respond to a request for comment.
Security industry sources, who are angered at having lost lucrative contracts to Profile and TSS, insist the firms' alleged corruption could have infiltrated higher echelons of Scotland Yard.