Morrissey: 'Jeremy Corbyn could be assassinated'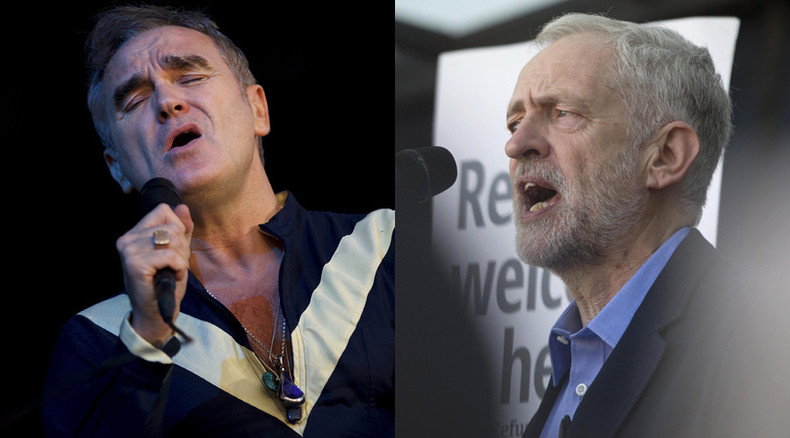 Conservatives brand him a threat to national security, but could Jeremy Corbyn himself be in danger? Veteran singer songwriter Morrissey seems to think so, warning the new Labour leader may soon be the target of assassins.
The former Smiths front man issued the warning during a gig on Wednesday evening.
Performing in Plymouth, southwest England, Morrissey reportedly told the crowd Corbyn's anti-war stance, anti-monarchy views and vegetarianism are likely to attract the interest of a gun-toting hit-man.
While no footage has emerged of Morrissey making the comments, a number of Twitter users shared the singer's opinions on the Labour leader.
Since his landslide election to the opposition leadership, the Conservatives have branded Corbyn a threat to the UK's economic and social stability. His Tory opponents even made a video purporting to note his "friendships" with Hamas and Hezbollah.
Corbyn was further criticized on Tuesday after refraining from singing the national anthem 'God Save the Queen' at an event commemorating the Battle of Britain. Critics claimed he denigrated the sacrifices of war veterans.
The Labour leader however displayed a show of force in his first Prime Minister's Questions (PMQs) against Prime Minister David Cameron, where he asked the PM questions submitted by the general public.
To date, there have been no reported attempts on Corbyn's life. In the words of the Smith's, will Jezza be the first of the gang to die or a light that never goes out?
LISTEN MORE: