British airstrikes kill 330 ISIS militants – Fallon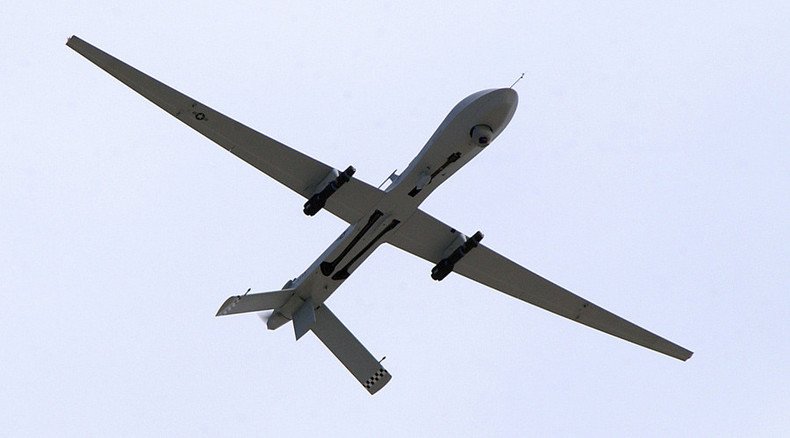 Around 330 Islamic State (IS, formerly ISIS/ISIL) fighters have been killed in British airstrikes during the past year, Defence Secretary Michael Fallon has revealed.
Fallon said the number was "highly approximate" and said the number included all strikes from September 2014 until the end of August 2015.
The deaths of British jihadists Reyaad Khan and Rahul Amin made headlines last month, when Prime Minister David Cameron revealed they had been killed by an RAF drone strike in the IS stronghold of Raqqa, Syria.
Downing Street said the decision to use British drones to target individuals in Syria planning to commit terror attacks on the UK had been made "some months ago."
Answering a question from Green Party MP Caroline Lucas, Fallon said he believed that no civilians had been injured or killed by UK strikes.
"The estimated number of ISIL fighters killed as a result of UK strikes from September 2014 to 31 August 2015 is around 330," he wrote.
"This figure is highly approximate, not least given the absence of UK ground troops in a position to observe the effects of strike activity.
"We do not believe there have been any civilian casualties as a result of UK strike activity. Any overall estimates would be a matter for the coalition."
During the announcement of the deaths of Khan and Amin, Cameron said members of the National Security Council had sought legal advice from the Attorney General. He said the strikes were permitted on the basis of self-defense.
However, newly-elected Labour leader Jeremy Corbyn said he believed the attacks were "legally questionable."
He further said a "rapid political development" was needed to end the civil war in Syria, where government forces, rebels and religious factions continue to battle.
Cameron is expected to push to authorize further airstrikes in Syria, but he is likely to be met with strong opposition from Corbyn, who chairs the Stop the War coalition.
The figures come as the head of MI5 warns Britain is facing the highest number of terror threats in nearly four decades.
Andrew Parker backed the government's counter terror strategy, claiming the internet and communications technology pose a significant threat to the country's security.
He told the BBC that MI5 does not operate by "browsing through the private lives" of individuals, and insisted that the security agency should work within a "transparent" legal framework.
You can share this story on social media: