British-Bahraini citizen files torture claim against Gulf Kingdom's attorney general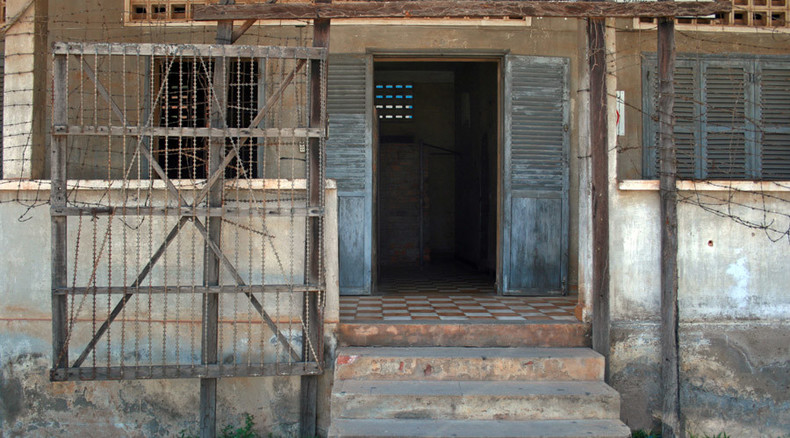 British-Bahraini citizen Jaafar Al-Hasabi has filed a criminal complaint against the Gulf Kingdom's attorney general in Switzerland over torture allegations.
Al-Hasabi claims he was tortured by government forces in Bahrain in 2010.
Attorney General Ali Bin Fadhul Al-Buainain is speaking at a conference in Switzerland and activists have urged the country's authorities to take the complaint seriously.
"The Swiss authorities have the opportunity to show they take the UN Convention against Torture seriously and to apply their national law accordingly," Wolfgang Kaleck, general-secretary of the Berlin-based European Center for Constitutional and Human Rights told Reuters.
"Opening an investigation into the role of the Bahraini attorney general and calling him for questioning would send a clear message against torture and in support of the principle of universal jurisdiction," he added.
The International Association of Prosecutors, which has organized the conference Al-Buainain is attending, has not issued a comment.
On Tuesday, Britain was one of 33 nations, including the US, to express serious concern over Bahraini human rights violations.
The UK added its name to a joint statement by the Swiss delegation to the United Nations Human Rights Council (UNHRC).
Recently, however, Britain has come under repeated criticism for its practice of selling arms to Bahrain and its reopening of a military base there.
In December last year, the UK announced it would be returning to its naval facility in Bahrain, a former British protectorate, after more than 40 years.
READ MORE: Britain reopens Bahrain navy base after 40 yrs – to fight ISIS

The base will serve as the main British hub for operations in the Persian Gulf. Under an agreement with Bahrain, the Royal Navy will be able to deploy ships of larger deadweight and in greater numbers.
The base will become the Royal Navy's largest center of operations outside the UK.
"This new base is a permanent expansion of the Royal Navy's footprint and will enable Britain to send more and larger ships to reinforce stability in the Gulf," British Defense Secretary Michael Fallon said at the time.
"We will now be based again in the Gulf for the long term," he said.