Britain to welcome first Syrian refugees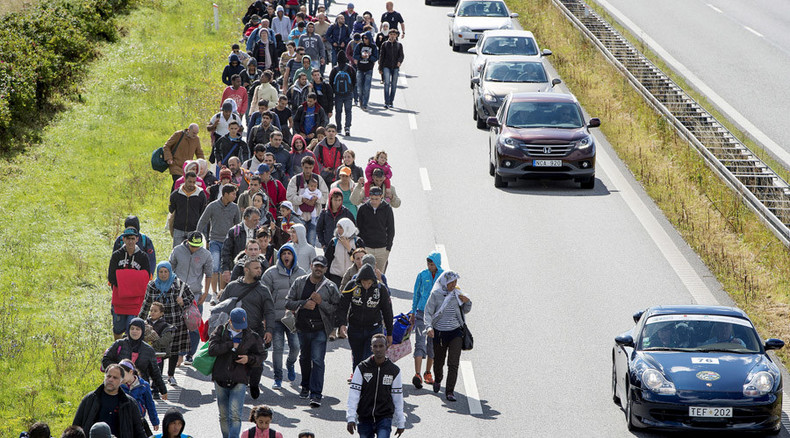 Britain will accept its first refugees fleeing the Syrian war in the next few days, Home Secretary Theresa May has announced. They will be cared for under the government's expanded resettlement program.
Refugees seeking asylum will arrive from camps which border the war-torn country. They are the first of the 20,000 refugees the UK plans to take by 2020.
Speaking in the House of Commons, the home secretary said the government is "working at speed" to secure more arrivals.
"In welcoming vulnerable refugees to the UK it is imperative that we have in place the support and help that they need and deserve.
"I know that honorable members and the general public are keen to know more detail on the numbers and when people are expected to arrive."
May said the government needed to make further plans to ensure the refugees had adequate provisions when they arrive.
"I must underline that the scale of the expansion needs careful and meticulous planning to ensure we get it right.
"I and the [Minister for Syrian refugees Richard Harrington] will continue to update the House on that point.
"But I am pleased to tell the House that we are looking forward to welcoming the first wave of new arrivals in the coming days and are working at speed to plan for even more in the coming weeks."
Prime Minister David Cameron drew the ire of MPs and campaigners when he unveiled the government's refugee plan, with many saying the figure was too low.
Cameron told the House of Commons earlier in September that the UK would "live up to its moral responsibility" and take in 20,000 refugees from camps in the Middle East by the next general election.
He added that refugees would not automatically be given full asylum, but instead a humanitarian status which would allow them to apply for asylum after five years.
But critics noted that the figures amounted to only 12 refugees a day, with former Liberal Democrat MP Paddy Ashdown saying the measures were "derisory."
Ashdown further revealed that children taken in by the scheme would be deported when they turned 18 if they are not granted asylum.
Celebrities and high-profile public figures also came together to condemn the measures.
In a signed letter, big names including Benedict Cumberbatch, Colin Firth, Jamie Oliver and Keira Knightley said the response to the crisis was "too little, too late."
"A responsibility that should be shared with our European neighbors and not simply shouldered by the countries closest to the turbulence driving people from their homes," they wrote.
"Whilst we appreciate the UK government's recent commitments on refugee resettlement, we worry that this is too little, too late," the group says.
"We urge the UK government to wake up to the urgency of the current crisis and work with its European counterparts to offer immediate humanitarian help and agree long-term solutions to refugee resettlement."
LISTEN MORE: