Protesters up in arms over DSEI weapons fair (VIDEO)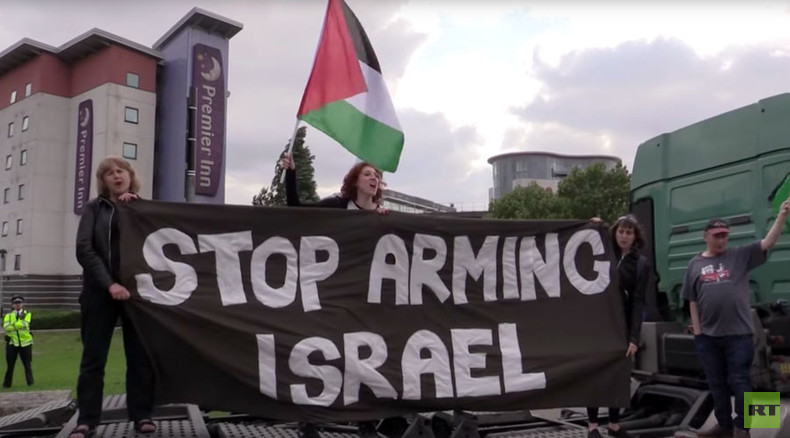 Anti-arms trade activists are protesting outside one of the world's largest arms fairs as it opens in London's Docklands ExCel center, hosting more than 1,500 exhibitors from around the globe.
The protest follows a week of action against the arms fair from anti-war and anti-arms trade groups, who oppose the UK selling arms to countries with proven human rights abuse records.
The Defence & Security Equipment International (DSEI) 2015 event will feature stalls from arms giants Lockheed Martin, BAE systems, Finmeccanica and others. Nine companies, which have taken part since 2003, have violated UK law, Amnesty International claims.
There will be more than 1,500 exhibitors in total, including 50 countries and 42 national pavilions. The Docklands venue also provides a riverside platform for eight warships.
Prior to the opening of the four-day fair, Banksy and Amnesty international teamed up to distribute posters highlighting the deadly record of the arms industry across the capital.
"These visitors make huge amounts of money from weapons and equipment that kill people all over the world," posters on the London Underground network read.
"Your taxes help pay for it. Customers are requested to help stop the arms fair."
Groups including Campaign Against the Arms Trade (CAAT) also protested outside the venue last week with banners and placards.
Their opposition comes as a new survey found 70 percent of Britons believe the government should not promote arms sales to governments that abuse human rights.
Carried out by Opinium LLP, the survey questioned 2,000 adults. It discovered 60 percent also oppose trading of arms with countries that aren't democracies.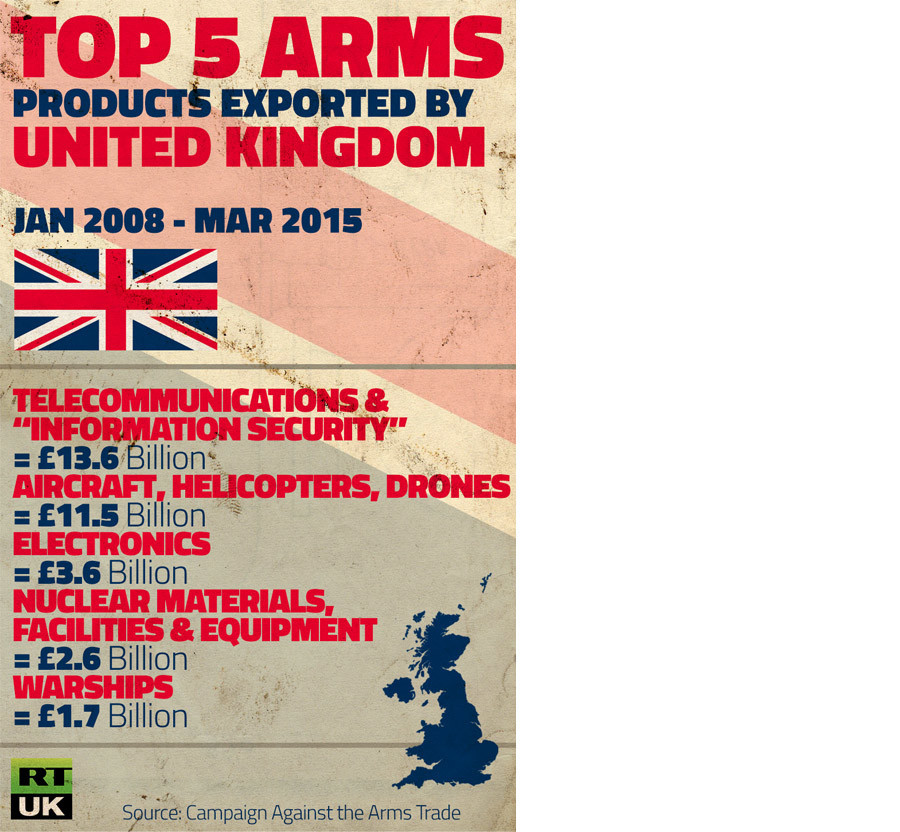 Current government figures show that two thirds of all UK arms exports are sold to the Middle East, where the largest buyer is Saudi Arabia.
Andrew Smith of Campaign Against Arms Trade called the UK arms trade "shameful."
"The government is not a neutral observer in the arms trade, it is an active participant and is central to events like DSEI. The overwhelming majority of people across the UK oppose the government selling arms to human right abusers, and yet the vast majority of arms sales are to war zones, authoritarian regimes and dictatorships.
"It is shameful that the government is welcoming arms dealers and despots with open arms at the same time as it is turning away refugees who are fleeing the kind of wars and insecurity that are fueled by the arms trade."
You can share this story on social media: