Cameron seeks consensus on bombing Syria in face of Corbyn opposition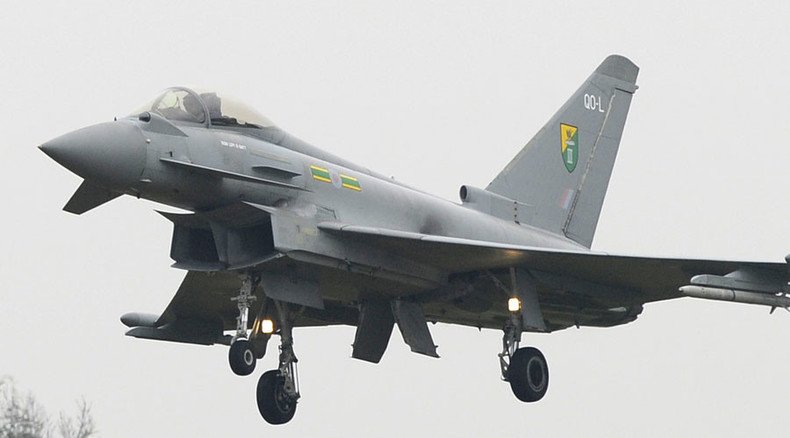 Prime Minister David Cameron will renew his push to secure Parliamentary permission to bomb the Islamic State (IS, formerly ISIS/ISIL) in Syria, despite Labour's election of anti-war stalwart Jeremy Corbyn as party leader.
A spokeswoman for the Prime Minister, who is currently visiting refugee camps in Lebanon, told Reuters on Monday: "The PM thinks there is a strong case for taking action against ISIL in Syria in the way that the UK is taking action against ISIL next door in Iraq."
"That remains his view. It hasn't changed because there has been a new leader of the opposition elected but, as he has said before, he wants to proceed with consensus on this matter and I think that is how he will continue to approach the issue," the spokeswoman added.
Cameron is likely to faced growing resistance to military action, as the new opposition leader is also chairman of the Stop the War coalition.
Corbyn pre-empted the move in an opinion piece in the Observer newspaper on Sunday.
"It is clear, too, that the prime minister will soon again be asking us to bomb Syria. That won't help refugees, it will create more," he said.
He blasted atrocities committed by IS and the Syrian government, while arguing opposition to violence must be extended far beyond just those two parties.
"ISIS is utterly abhorrent and President Assad's regime has committed appalling crimes. But we must also oppose Saudi bombs falling on Yemen and the Bahraini dictatorship murdering its democracy movement, armed by us."
"Our role is to campaign for peace and disarmament around the world," he added.
British Special Forces already appear to be operating on the ground in Syria, while UK pilots have been involved in attacks while embedded with US and Canadian forces.
Last week, Cameron admitted Reaper drones were used to kill two British jihadists in early August.
You can share this story on social media: