NATO, refugees, Brexit: Newly-elected Labour leader Jeremy Corbyn in best RT interviews and more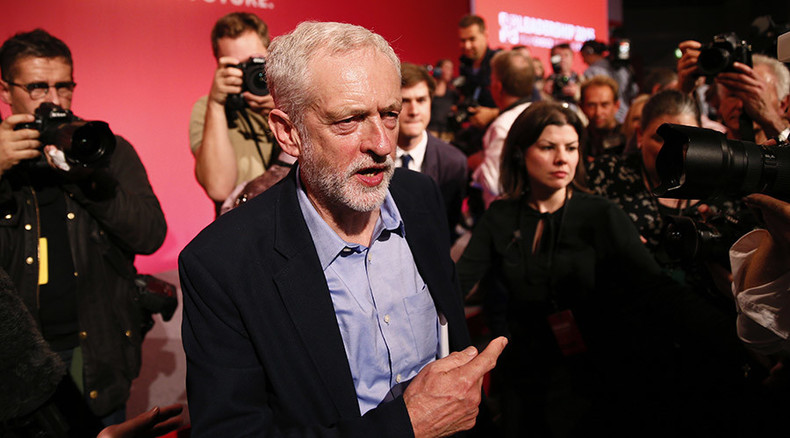 Jeremy Corbyn has been elected as the leader of the Labour Party, the official opposition of the leading conservatives in Westminster. RT reviews his beliefs on and proposals for Britain's interior and foreign policies.
READ MORE:UK Labour leadership election: Anti-austerity & anti-war MP Jeremy Corbyn wins landslide victory
Economy & Taxes
Corbyn has taken an ant-austerity stance and is calling for an "economy that works for all." He believes in assuring that wealth falls not only into the hands of a few millionaires, but is equitably distributed to the many. He has proposed "quantitative easing for people" to fund infrastructure, rather than banks – a view which some have criticized as bad for the economy.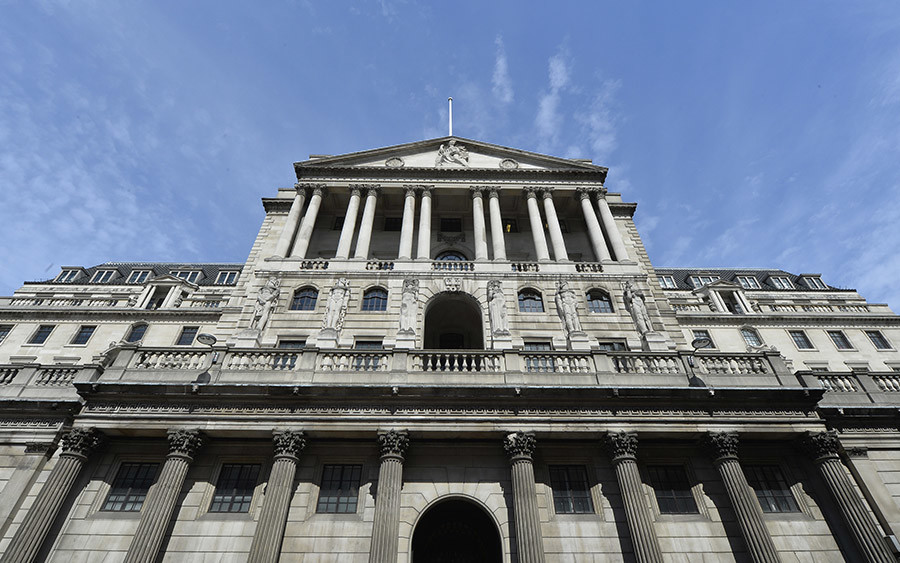 "The 'rebalancing' I have talked about here today means rebalancing away from finance towards the high-growth, sustainable sectors of the future. How do we do this? One option would be for the Bank of England to be given a new mandate to upgrade our economy, to invest in new, large-scale housing, energy, transport, and digital projects: quantitative easing for people instead of banks," he outlined in July.
Cobyn says there should be "taxes for all": "Let the broadest shoulders bear the biggest burden to balance the books."
Immigration & Refugees
The freshly elected Labour leader has campaigned on behalf of immigrants, acknowledging their "massive contribution" to the UK economy. He has repeatedly said immigrants should not be blamed for welfare, housing, or other problems.
Corbyn has been urging the UK government to play a greater role in tackling the current refugee crisis and to look at it as a human tragedy and humanitarian issue. He has also argued that the debate about asylum seekers has been poisoned, calling on people to "challenge the narrative."
Defense & Nukes
Labours's new frontman has campaigned for Britain to quit NATO, calling for a reassessment of priorities.
"More than 60 years of NATO membership has brought us enormous levels of military expenditure and, by our close relationship with the US through NATO and the Mutual Defence Agreement, involved us in countless conflicts," he said.
"NATO has sought to expand since the end of the Cold War. It has increased its military capability and expenditure. It operates way beyond its original 1948 area and its attempt to encircle Russia is one of the big threats of our time."
He has indicated that he opposes airstrikes in Syria, stating that bombing the country will only lead to killing more civilians and fueling Islamic State (IS, formerly ISIS/ISIL). "I don't think going on a bombing campaign in Syria is going to bring about their defeat. I think it would make them stronger. I am not a supporter of military intervention. I am a supporter of isolating ISIS and bringing about a coalition of the region against them."
He has been a long-time supporter of the Campaign for Nuclear Disarmament and an opponent of the Trident nuclear deterrent.
Foreign Policy
Corbyn has opposed Britain's intervention in Iraq and suggested in August that Tony Blair should face trial over the "illegal" Iraqi war of 2003.
"The issue of the Iraq war simply won't go away. Those who supported the war claimed it would be a quick military victory followed by an easy peace and a democratic Iraq. The reality has been that there was no legal basis for the war, and that whilst technical superiority was always going to ensure an easy invasion, the chaos of Iraq has followed," he said.
In 2010, RT spoke to Corbyn about the Chilcot inquiry, which was launched to look into the legality of Britain's involvement in Iraq between mid-2001 and July 2009.
Corbyn has blamed Britain, along with other Western states, for "colonial interference" and "human rights abuses" in Libya in 2011
"The whole history of Libya – and indeed the rest of north Africa – is of selective colonial interference, historically appalling abuses of human rights and racism towards the peoples of the whole region. Libya has massive oil resources, as does Saudi Arabia, and it is the thirst for resources in the 21st century that has driven Western policy in exactly the same way that the imperial requirement of trade routes from Europe to India and the Far East drove policy in the 19th and early 20th centuries."
He has opposed Israel's "occupation policies" and supported the right of Palestinian recognition.
Britain's Exit from EU
Corbyn has a reputation as a Eurosceptic and hasn't ruled out the possibility of a Brexit, saying that the EU needs to work on cleaning up its act.
"We cannot be content with the state of the EU as it stands. But that does not mean walking away, but staying to fight together for a better Europe."
"If Europe becomes a totally brutal organisation that treats every one of its member states in the way that the people of Greece have been treated at the moment, then I think Europe will lose a lot of support from a lot of people," he said during a debate on LBC radio.
You can share this story on social media: