'Must-have' weapons on sale at London Arms Fair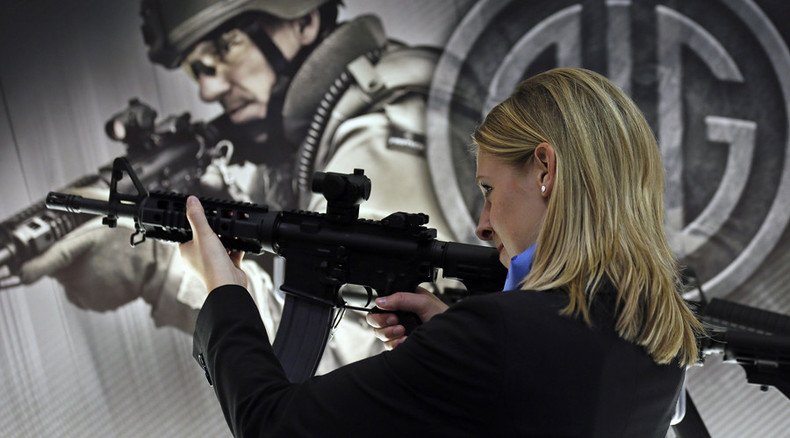 London hosts the world's biggest arms fair next week, giving global weapons manufacturers a chance to exhibit their newest and deadliest wears. RT has compiled the essential wish list for any buyer.
Military technology advances at a rapid rate and this year's Defence Security and Equipment International (DSEI) exhibition in London's EXCEL Centre promises a finger-twitching array of new wears.
The international exhibition has established itself as the leading platform to view and purchase state-of-the-art equipment from the world's defense and security industry.
Highlights on show include Israel's latest 'suicide' drone, bullets which are able to steer themselves to a moving target, and a silent laser capable taking down an unmanned aerial vehicle (UAV) mid-flight.
Arms manufacturers do not publicize the price of their weapons, presumably because they cut deals with clients depending on how much they buy. As such it is not possible to list the going rate for each of these deadly gadgets.
So here's RT's wish list of 2015's top five 'must-have' weapons: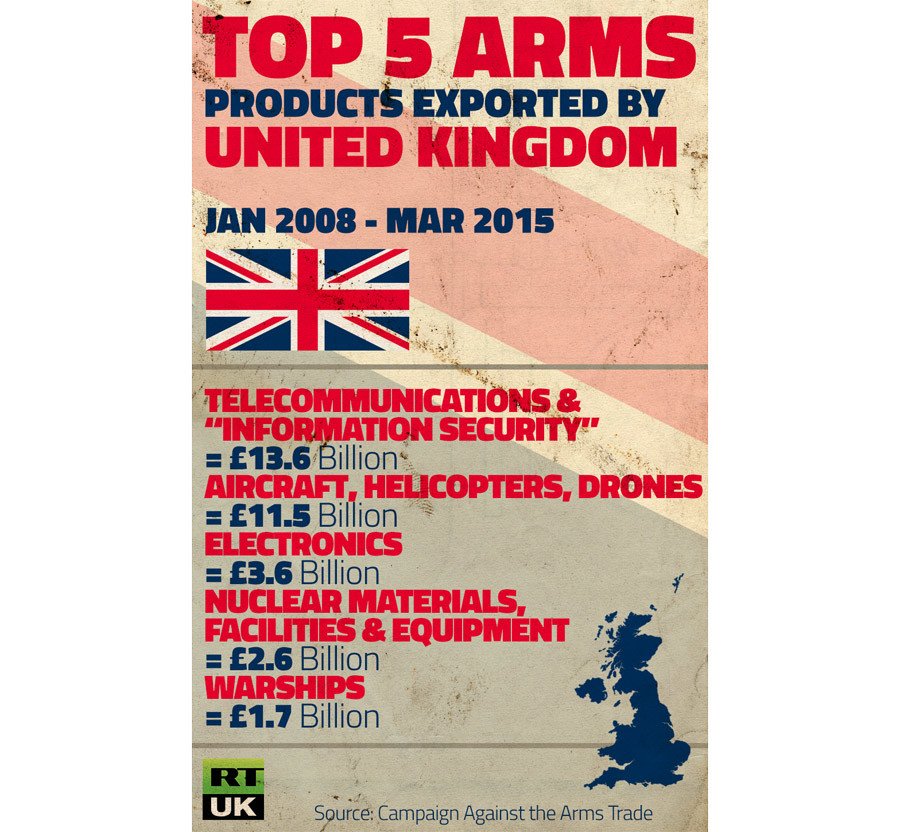 Anti-UAV 'silent' laser
Boeing's Compact Laser Weapons System is bound to cause a stir at this year's DSEI. This portable laser can be set up quickly by just a pair of technicians and fits inside four suitcase-sized containers. The 2-kilowatt system is relatively underpowered compared to vehicle and ship-mounted lasers which can reach 30-kilowatts, but can still punch a hole through a UAV and bring it down.
Thermal imaging night-vision goggles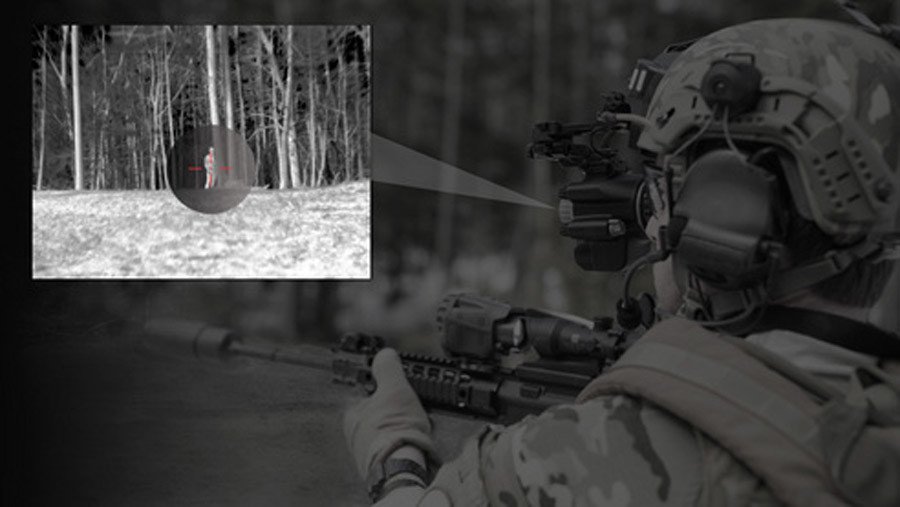 BAE are developing a new headset which combines thermal imaging with night vision, giving soldiers the ability to see moving targets in the dark. Prior to the development of Enhanced Night Vision Goggle III, soldiers used night-vision goggles along with thermal sights mounted onto their rifles. While the goggles are still in development, they are earmarked for release in late 2016 or early 2017.
Self-steering bullets
While it sounds like something plucked from science fiction, self-guiding bullets are now a reality thanks to Lockheed Martin and Teledyne Technologies. In a video published earlier this year, bullets fired from EXACTO are shown maneuvering in-flight to hit a moving target. An inexperienced shooter also used the system, with the same result. Exactly how bullets work remains a mystery, as the technology behind the system is classified.
Harop 'suicide' drone
Israel Aerospace Industries' has just upgraded its popular 'suicide' drone, putting it on the list of 'must have' products of this year's arms fair. With enhanced observational and maneuvering capabilities, the new Harop UAV can seek out stationary or mobile targets at long range, locate and attack them. The Harop 'Kamikaze' drone carries a 15kg warhead and is designed to be flown into the target, at which point it explodes.
'Falcon' battlefield internet
BAE's latest innovation in cyber warfare promises high-speed broadband internet connection in the middle of battle, wherever that may be. Falcon uses ground stations, satellites and UAVs to connect troops on the ground with regional headquarters and a UK command center. The system uses standard Internet Protocols (IP), but in a highly secure way.
You can share this story on social media: