UK plans more Syria drone strikes, power transition that includes Assad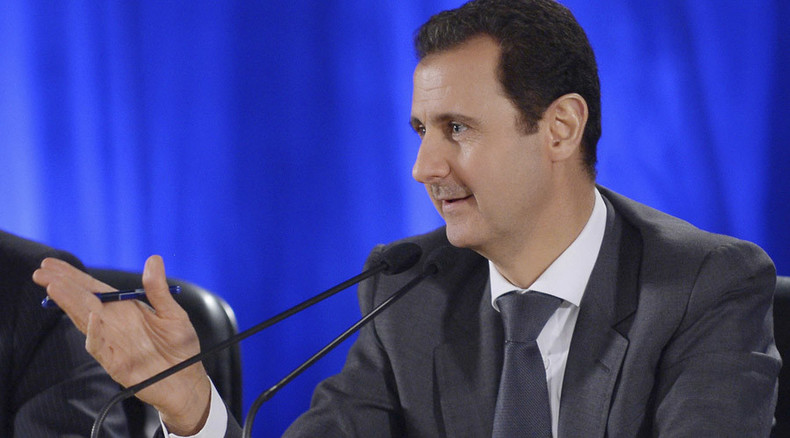 Military strikes will be used to kill key Islamic State combatants and more diplomatic efforts could be made to keep Bashar Assad in power for six more months under a new government strategy to end the conflict in Syria.
During Prime Minister's Questions on Wednesday, David Cameron argued it was necessary to extend airstrikes from Iraq into Syria in order to contain the threat posed by Islamic State (IS, formerly ISIS/ISIL). He added "hard military force" would be necessary.
The approach indicates Downing Street's determination to avoid another defeat on Syria in parliament. The last Commons vote to attack Syrian government forces in 2013 was blocked by Labour MPs.
However, Cameron added he would seek approval from parliament before increasing the level of Britain's military involvement.
"We have to be part of the international alliance that says we need an approach in Syria which will mean we have a government that can look after its people. Assad has to go, ISIL has to go. Some of that will require not just spending money, not just aid, not just diplomacy but it will on occasion require hard military force."
The PM's comments come just days after the government admitted it had authorized a drone attack in Syria in which two British nationals fighting for IS were killed.
He further said the Intelligence and Security Committee would investigate the drone strike, which killed Reyaad Khan and Rahul Amin in August, but added the committee would not be able to examine "ongoing operations."
"I am not going to contract out our counter-terrorism policy to someone else," Cameron said.
Foreign Secretary Philip Hammond has also backed further airstrikes.
At his committee hearing, Hammond said the government would ask the House of Commons for support in bombing IS in Syria when it was "likely to find favor in parliament."
He said it was "inefficient" for Britain to perform reconnaissance missions only to hand over their targets to US fighter jets.
Hammond added the current tactic of using airstrikes against IS in Iraq was "incoherent" given the extremist group posed one larger "single theatre of conflict."
Airstrikes in Iraq were approved by the House of Commons in September 2014, when Britain agreed to bomb IS as part of an international coalition.
LISTEN MORE:
You can share this story on social media: