'Stop arming Israel!' Campaigners launch blockade ahead of London arms fair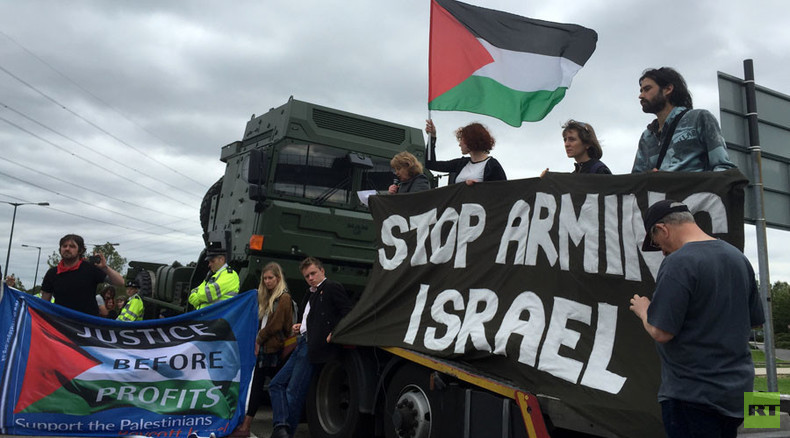 Anti-arms campaigners set up a blockade in the Dockland's area of east London on Monday to disrupt one of the world's largest arms fairs and highlight Britain's role in arming repressive regimes worldwide.
Protesters gathered outside the Excel center in the Dockland's area of east London on Monday morning as part of a week of action called Stop the Arms Fair.
The campaigners occupied a space adjacent to the center in an effort to disrupt the Defence & Security Equipment International (DSEI) arms fair scheduled to take place at the venue next week. One of the largest arms fairs worldwide, it is expected to attract more than 1,000 global arms firms and 30,000 attendees.
Monday's day of action focused specifically on Britain's role in arming Israel. It consisted of talks and thought provoking workshops, and was attended by scores of anti-arms trade campaigners from across Britain, who displayed colorful banners, flags, quilts, and face paint.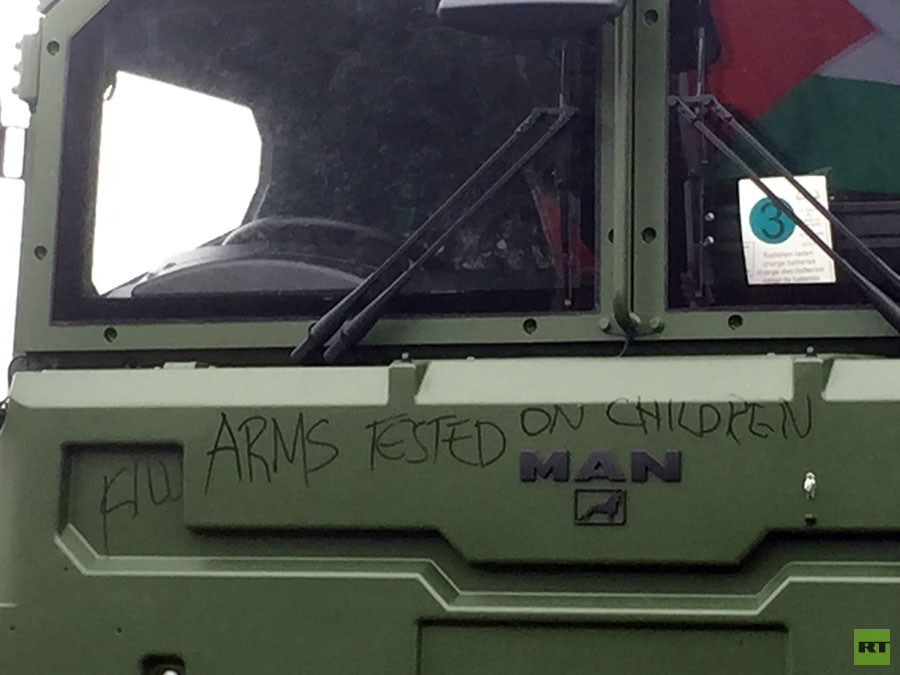 Campaigners said the DSEI arms fair provides a platform for Israeli and international arms firms to profit from oppression and destruction.
As the day progressed, a truck carrying a dark green military vehicle attempted to make its way into the Excel center. However, it was obstructed by activists who blocked the road, forcing it to stop. Several campaigners mounted the truck, while others surrounded it.
Police later warned the campaigners they would face arrest if they refused to let the truck pass. In defiance, protestors formed a tight-knit circle in front of the vehicle and staged a traditional Palestinian dance.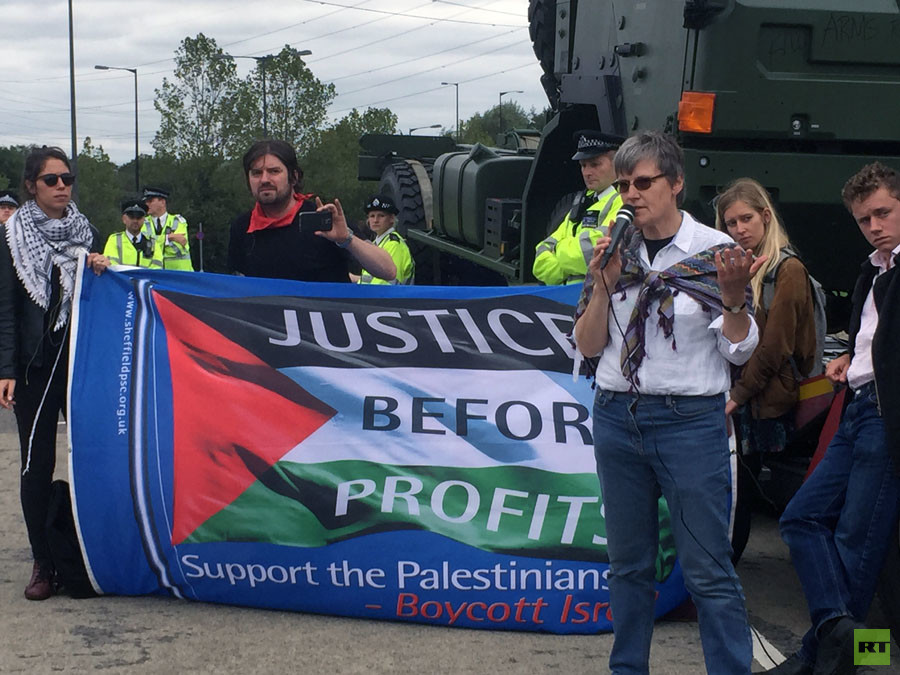 The protesters, who remained peaceful throughout the blockade, were eventually dispersed by police. One campaigner was arrested at the site.
Sarah Reader of Campaign Against Arms Trade (CAAT), who attended the protest, condemned the British government's sale of arms to Israel.
"In one week one of the world's biggest arms fairs will be taking place just across the road and the UK government has consistently facilitated weapon sales to the Israeli government who will have a massive pavilion at this fair where their biggest arms companies will be displaying their battle tested weapons," she told RT.
"The UK government has a very confused attitude to democracy and human rights. On the one hand, it talks of wanting to promote democracy in the Middle East and, on the other, it's inviting the companies and the governments that are causing violence and conflict in these regions."
Simon Morris of Occupy Democracy, who also attended the protest, said Occupy campaigners planned to safeguard the protest site.
"The occupy method is to take a space and hold it. We hold it to either facilitate discussions or have a meeting point where people can come down and talk about the issues," he said.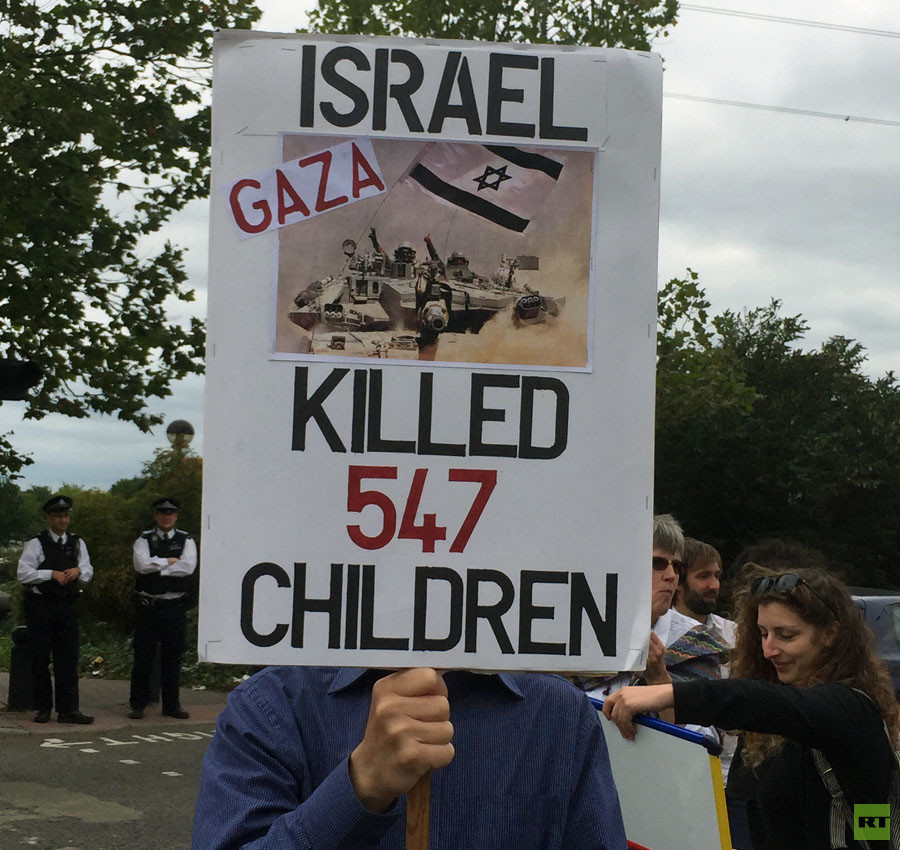 "We intend to be here from Monday this morning up until Saturday and we intend to be living here continuously in tents holding the space for other people to come and speak."
"Part of our list of demands, part of what we wish to change in the world, is the shift away from a huge amount of military spending and war, which causes misery and mayhem around the world," he added.
"If our country had a more democratic system, like direct democracy, we'd see a lot less conflict, a lot less spending on military hardware, and a lot more peace in the world."
Hilary, a Pro-Palestine campaigner who has spent time in the Occupied Territories, said she was angry with the British government.
"We don't want Israeli arms companies here. We don't want Britain to be selling arms to Israel or components for weapons and we don't want to be buying arms, buying drones to fuel more conflicts in countries around the world," she said.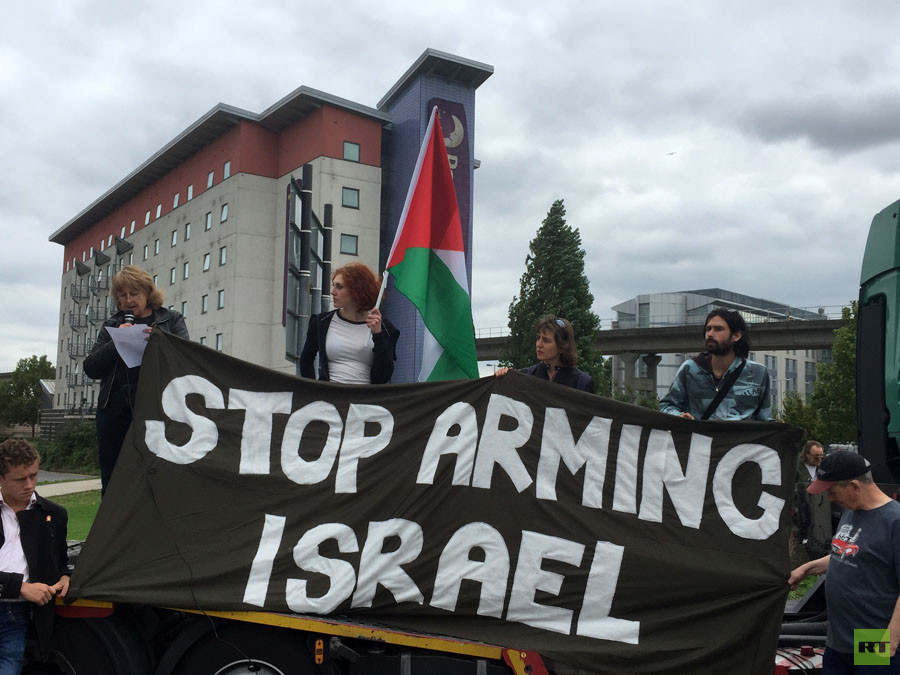 Stop the Arms Fair is set to continue until Saturday. It will feature a mixture of creative protest and direct action throughout the week to raise awareness about the destructive impact of the global arms trade.
Activists will argue Britain must redirect spending from arms to renewables and from warfare to welfare. They will also highlight the link between the global arms trade and the global refugee crisis, and host a mass day of action in opposition the DSEI fair on Saturday.