'Moral responsibility'? Refugee children accepted under Cameron's scheme to be expelled at 18 – MP
Published time: 7 Sep, 2015 19:11
Edited time: 10 Sep, 2015 23:54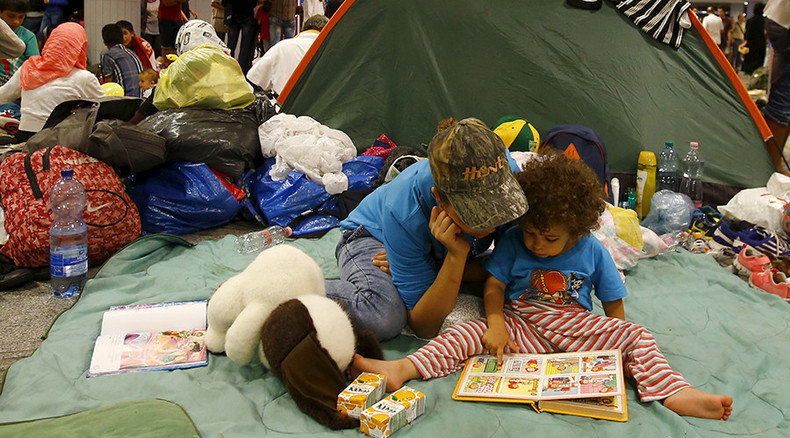 "Refugee orphans and children brought in under Cameron's scheme will be deported at age 18," UK politician Paddy Ashdown announced on his official Twitter account, citing sources in Parliament.
Minister in the Lords just confirmed refugee orphans and children brought in under Cameron's scheme will be deported at age 18.

— Paddy Ashdown (@paddyashdown) September 7, 2015
The information was confirmed by a "minister in the Lords," the former leader of Britain's Liberal Democrats said.

READ MORE: 'Cameron's shift on rhetoric on migrants – result of public pressure, not morals'

His tweet has taken social media by storm, being retweeted more than 2,000 times in an hour.
Earlier on Monday, Prime Minister David Cameron said Britain would accept 20,000 refugees from Syria and other war-torn countries over the next five years. It is Britain's "moral responsibility" to respond to the situation, Cameron said, speaking to the House of Commons. He added that the "heartbreaking images" of refugees caught up in the current crisis had prompted the government to act.
Asylum seekers who have made their way to the EU from across the Mediterranean on their own would not be accepted by the UK, the PM added, saying that the country would only resettle refugees already living in camps in countries near Syria, with the UK's foreign aid budget covering the cost of the first year.
READ MORE: Germany is 'exploiting' refugee suffering to recruit 'slaves' via mass immigration – Marine Le Pen
In July, the Bureau of Investigative Journalism published a report asserting that, in the past years, hundreds of individuals who had arrived unaccompanied in the UK as asylum-seeking children were deported back to Afghanistan. Young people who had grown up in Britain after fleeing the war had been forcibly returned to their home country due to rules in the UK asylum system, the publication said. Temporary permission to remain in the UK has usually been issued to such applicants, but it runs out when the refugees turn 18.
LISTEN MORE: