'Devil's breath' drug that turns victims into zombies comes to Britain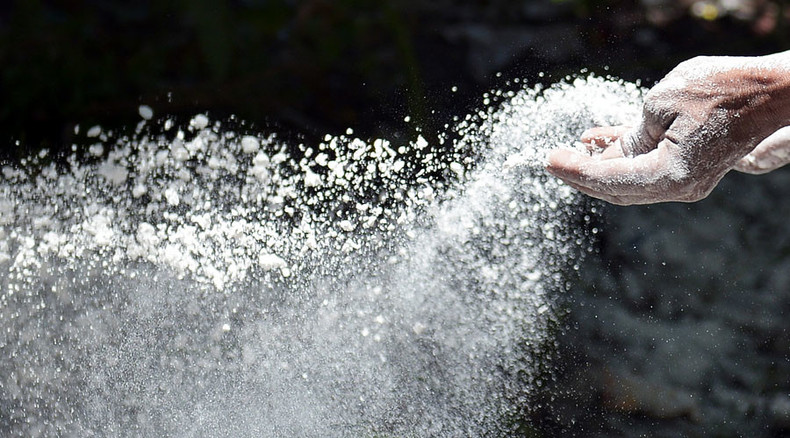 'Devil's breath,' a powdered drug that turns victims into unresponsive zombies for up to 24 hours, is reportedly on its way to British streets.
Criminals use the drug to immobilize victims, steal their valuables and assault them while they are dazed.
Offenders blow the dangerous powder into their victim's face, leaving them paralyzed and helpless. The substance derives from a South American plant, and the potent chemical is scopolamine, which can be powderized or turned into an essence.
Warning social media users about the drug, horror writer S.E. Rise tweeted: "Pls if anyone stops you in the parking lot of a mall, Walmart or the home of depot and ask if you're interested in some perfume and gives you paper to smell, please don't it's a new scam.
"You'll pass out so they can kidnap, rob or do worse things to you. Please forward to all friends and family," the writer said.
Describing the drugs' effects, French police sources said affected victims fall into a "hypnotic state under the total sway of their handlers" after the powder is blown in their face.
According to the Daily Mirror, the 'Devils breath gang' has been known to get drugged victims to take them to their homes and locate their valuables.
Speaking to the MailOnline, a police source said: "They got the victims to take them to their home, where they asked them to put all their jewelry and money into a bag and hand it over to them."
Up to 20 people in Paris have been scammed by the gang using the drug, the paper claims.
Two Chinese women and a European man who belong to the gang have been arrested, but authorities still fear the trio are part of a bigger network operating across the US and parts of Europe, including the UK.
Some 50,000 people a year have allegedly fallen victim to the Devil's Breath gang in Columbia.
Gang members are also using the drug to rape victims by slipping it into their drinks.