Brunel Blunder! University 'Japanese culture' webpage links to hardcore porn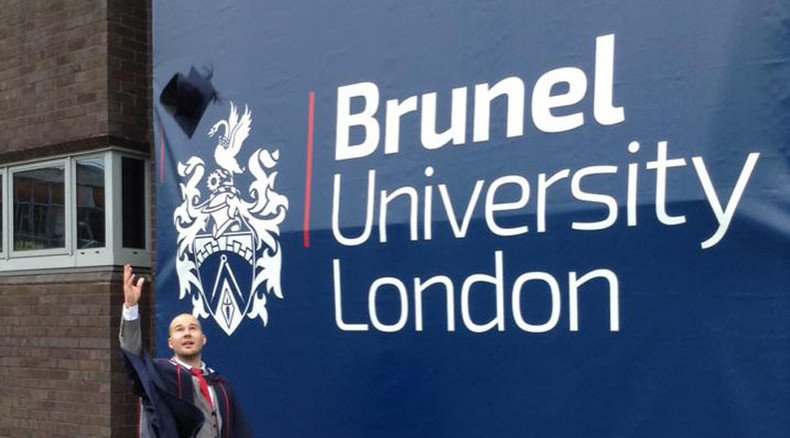 Red-faced Brunel University bosses have been forced to apologize after a researcher discovered a faulty link on the institute's website directing students to hardcore Japanese pornography.
A link to "Japan UK 150," which contains explicit images and videos, appeared on the Japanese learning resources section of Brunel University London's official website.
The X-rated portal listed on the institute's site was placed above another link for the British Museum.
A researcher, who immediately reported it to the university, spotted the awkward blunder categorized as 'Japanese culture' on the webpage. The link has since been removed.
According to a university spokesperson, the linked web address initially belonged to a Japan-UK friendship site, which has proved to be a "popular resource" for students.
The domain name was allegedly put up for sale in 2014, and linked to the Japanese porn site in early August 2015.
Speaking to the Evening Standard, a Brunel University spokesperson said the site it intended to link to was "innocent."
"The web address Brunel University London linked to was an innocent link to Japan-UK friendship site and so useful to some of our students studying Japanese to help them understand that country's culture.
"It remained so from 2008 to 2014 when it was put up for sale or rent. Until early August 2015 the site contained no content, but it appears at that time the web address was sold or transferred to someone who used it for hosting inappropriate content.
"Brunel has some 44,000 web pages it maintains which contain more than 100,000 links to external websites. We devote a great deal of time and effort to ensure that those links are up to date and are to relevant content.
"We are grateful that the change of content for this link was brought to our attention and we immediately removed it."