Racist 'die Muslims, die' graffiti sprayed on… Sikh temple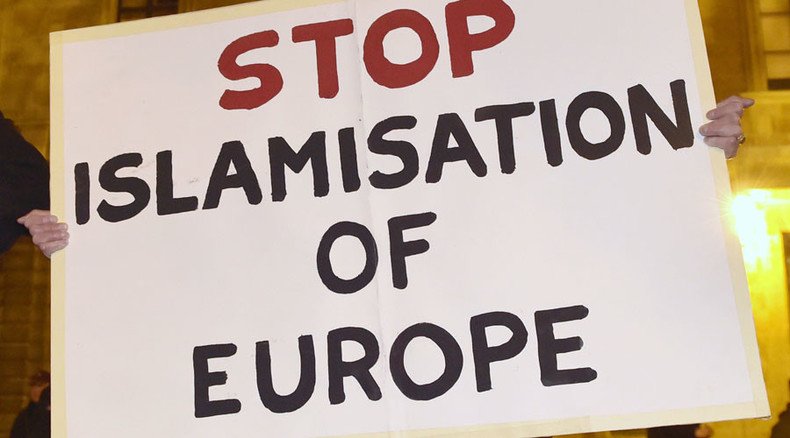 Clueless or ironic? Racists sprayed the words "die Muslims, die" on the wall of a Sikh temple in north Yorkshire earlier this week.
Other offensive phrases such as 'White Power' and 'Death to Allah' were also found scrawled on the temple in Thornaby.
Cleveland Police says it is investigating the incident and appealing for information.
The offensive graffiti appeared sometime overnight on Tuesday.
Member of the Village Park Residents Association (VPRA), Peter Brennan, reported the "disgusting" vandalism to Stockton Council immediately after discovering it.
"This is absolutely disgusting – people need to be aware of this sort of madness," he told the Gazzette Live.
"The vandals were obviously ignorant but the hate was real.
"The temple and community center is a well-respected part of our town and community.
"This attack in no way reflects the warm feelings felt towards the Sikh community in Thornaby."
He praised the council for its "speedy response" in getting the graffiti removed.
The vandalism comes weeks after thieves stole food and clothes from the Shri Guru Nanak Gurdwara and Sikh Community Centre in Stockton-on-Tees.
Police figures obtained by RT earlier this year shows racially or religiously aggravated harassment crimes – such as verbal or written racist abuse – increased from 15,249 to 17,605 between 2012 and 2014.
You can share this story on social media: