'Oldest' Koran fragments unlikely to pre-date Mohammed – expert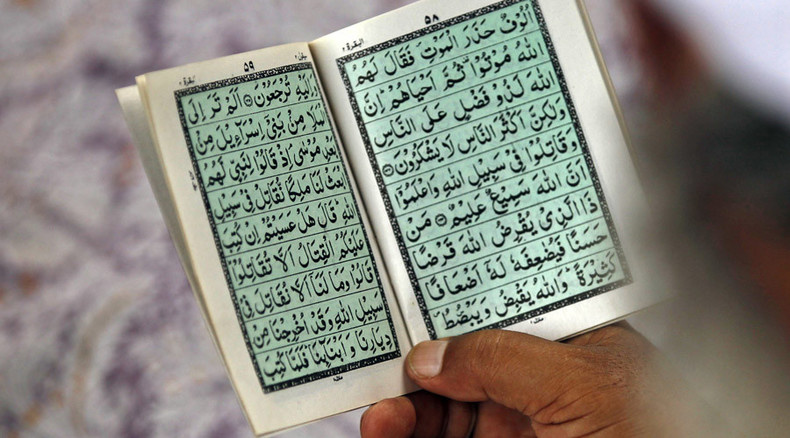 Claims that newly-discovered fragments of an early Koran predate the Prophet Mohammed and destabilize the idea that he revealed the contents have been questioned by an expert on the research team involved.
Carbon dating on the four ancient pages, which were found hidden away in a Birmingham library in August, indicated they were up to 1,370 years old, making them potentially the oldest Koran pages in the world.
Their discovery and dating was expected to throw Islam into disarray given the fragments appeared to have been made far earlier than thought possible, before the Prophet's lifetime.
Muslims take the view that the Koran contains the directly revealed word of God, as shown to Mohammed.
At the time, the University of Oxford's Dr. Keith Small had told the Independent the fragments give "more ground to what have been peripheral views of the Koran's genesis, like that Mohamed and his early followers used a text already in existence and shaped it to fit their own political and theological agenda."
However, Birmingham University's Professor of Christianity and Islam David Thomas has now contested those claims, telling the Independent the Koran fragments could have come from a later period because one of them shows an important clue.
"There is a big problem with that earlier date range," he said, adding there were "substantial obstacles in the way" of claims that the fragments predate Islam.
"As it turns out, on one of the four surfaces of our fragments we have a chapter division, which would seem to suggest that what we have was once a fully-formed Koran, possibly as early as the sixth century."
Thomas said the seventh century saw a great expansion out of the Arabia peninsula as part of a religious movement.
"If that is the case, why would there be such a time lapse between a religious text coming into being in say 570, and a movement 60 years later? It doesn't add up."
Islamic scholars have also contested the claim that the fragments pre-date Islam, with academic Mustafa Shah, from London's School of Oriental and African Studies, telling the Times "if anything, the manuscript has consolidated traditional accounts of the Koran's origins."