EU exit referendum question changed over fears of pro-Europe bias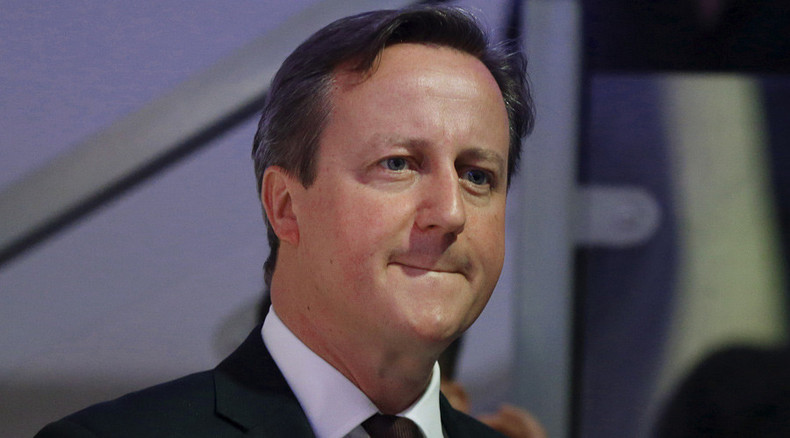 Prime Minister David Cameron has agreed to change the wording of the EU referendum question to avoid favoring the pro-EU camp.
Downing Street accepted advice from the Electoral Commission to ditch questions that involve 'Yes' or 'No' and instead ask: "Should the United Kingdom remain a member of the European Union or leave the European Union?"
The answers will be: "Remain a member of the European Union" or "Leave the European Union."

The Electoral Commission said its research had found the government's preferred question – "should the UK remain a member of the European Union?" – could give an advantage to campaigners wanting the UK to stay in the EU.

The election watchdog wrote to the government recommending the change be made as the EU Referendum Bill enters report stage in Parliament on September 16.
Electoral Commission chair Jenny Watson said: "Any referendum question must be as clear as possible so that voters understand the important choice they are being asked to make. We have tested the proposed question with voters and received views from potential campaigners, academics and plain language experts.

"Whilst voters understood the question in the bill some campaigners and members of the public feel the wording is not balanced and there was a perception of bias. The alternative question we have recommended addresses this. It is now for parliament to discuss our advice and decide which question wording should be used."

The UK Independence Party (UKIP) has campaigned for a change in the referendum's question since the announcement was first made.
UKIP leader Nigel Farage welcomed the news.

"I'm in no doubt that the Yes/No offering was leading to great confusion and that remain or leave is much clearer," he said. "That combined with a more explicit question is the right direction of travel."
Speaking to BBC Radio 4, the UKIP chief said that he would embark on his own tour of the UK to campaign for an EU exit, but insisted he is not trying to become leader of the official exit group.

There are currently two groups vying to become the official 'leave' campaign, one backed by Tory and Labour Eurosceptic politicians and the other, called The Know, funded by UKIP donor Arron Banks.

"Let's be clear, I'm not refusing to work with anybody, in fact the opposite, I'll work with absolutely anyone … in this referendum," Farage said.

"All I'm saying is I'm not choosing one side or another, I will work with whichever of them gets the nomination although I have to say privately before we get to that point I hope there is a coming together of the two of them because both of them have got skills."

"I think the unique role that UKIP can play within this is that we've got 50,000 members, hundreds of branches across the country and we can do the ground campaign," he added.
You can share this story on social media: