Jet stowaway 'still critically ill' 2 months after surviving 11hr flight from Johannesburg to London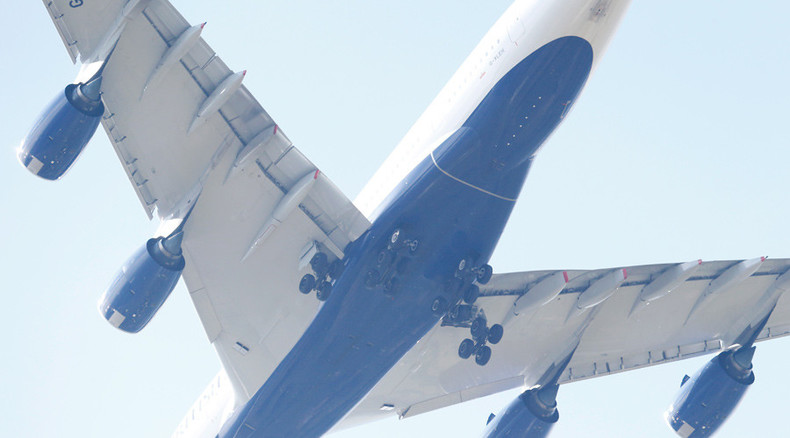 A suspected stowaway who miraculously survived an 11-hour flight from Johannesburg to London two months ago is still in hospital fighting for his life.
He travelled illegally with another man, who fell to his death, landing on a rooftop in Richmond, southwest London, on June 18.
According to new information obtained by Scotland Yard, the two men met a "short time" before risking their lives to enter Britain.
The survivor, believed to be in his 20s, was found shortly after the flight had landed at around 8:30 a.m. Emergency services were called immediately and he was taken to hospital.
An hour later, the deceased man was discovered lying on top of an electrical box with both of his legs in the air. A post-mortem examination found he had died from multiple injuries.
Police said an inquest had been opened and adjourned. Authorities believe they know the identity of the man, but are awaiting formal identification.
Officers have been liaising with the South African authorities and British Airways over the incident.
A British Airways spokesperson said at the time it was working with authorities to "establish the facts surrounding this very rare case."
READ MORE: Migrants shut down traffic in Milan to protest living conditions (VIDEO)
Speaking to the Independent, consulting editor of Flight International magazine David Learmount said one of the men must have managed to get into the aircraft's hold to have survived the freezing temperatures and lack of oxygen at 35,000 feet.
"If a person was in the wheel well of a plane on an 11-hour flight, there's really very little chance of surviving.
"You are either going to be frozen to death by temperatures of minus 50C or you are going to die through lack of oxygen with the plane flying at 35,000 feet.
"If someone is to survive as a stowaway then they have to get into an area of the plane that is pressured and warm."
The flight from Johannesburg to the UK is a 5,600-mile (9,012 km) journey and usually takes about 11 hours.
Over the past couple of months, migrants have been resorting to desperate measures to enter Britain, with some dying along the way.
According to Sky News, there are 5,000 migrants living in a makeshift camp in Calais in northern France.