'Woman's responsibility': Only 1 in 10 British men would use male contraceptive pill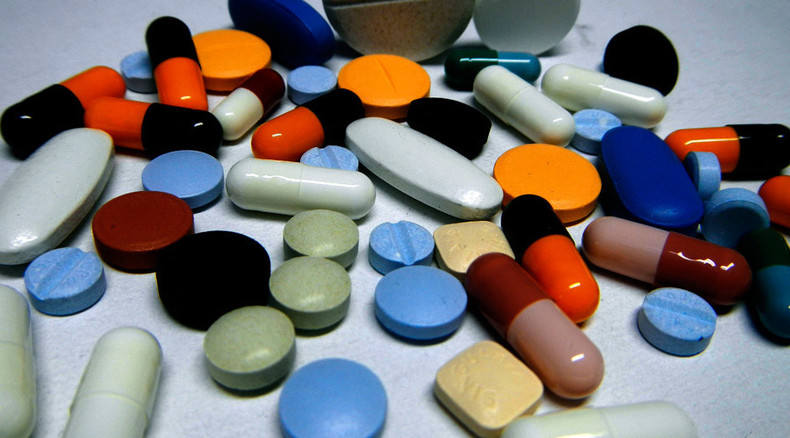 Male contraceptive pills are on their way to Britain, but a new survey suggests only one in 10 men would use them. Many men said they are afraid of the long-term effects, while up to one-quarter said birth control is a woman's responsibility.
Vasagel, a non-hormonal male contraceptive owned by medical researcher Parsemus Foundation, is expected to hit the market between 2018 and 2020.
The sperm blocker is poised to be the first FDA (Food and Drug Administration) approved male contraceptive to be introduced since the condom.
It is a non-hormonal polymer that is injected under local anesthetic into a man's sperm carrying tubes, accessible through the scrotum – not the penis or testicles.
Research published in December 2014 by the Centre for Epidemiology & Health said at least half of men would use it.
But a new study has revealed that only one in 10 British men would take birth control if one were to become available.
In a survey conducted by VouchersCodePro.co.uk, 2,681 British men who had been in a relationship with their partner for at least six months were quizzed on male contraception.
About two-thirds of participants agreed to using contraceptives during sexual intercourse but one-quarter admitted to not using them at all.
When asked if they would take a contraceptive pill, 89 percent said no, 21 percent said they were scared of long-term repercussions and 24 percent strongly believed it's a "woman's responsibility" to take contraception.
A spokesman for VoucherCodesPro told the Sun he was surprised by the results.
"I am really shocked by these results and I'm sure a few females will no doubt feel angry towards the male view that contraception should be a woman's responsibility," he said.
Feminist and freelance journalist Ray Filar believes men should "share the stress" women go through with contraception as it's "no stroll in the park."
"The lack of male contraceptives places the onus of contraception squarely on women's shoulders," she told the Guardian.
"Women are made into gatekeepers of sex, responsible for all precautions, reprehensible where precautions fail," she added.
Another male contraceptive called the "Clean Sheets Pill" is being developed in London. It is designed to allow men to have an orgasm while inhibiting ejaculation.
Ok it's time for male birth control to be a thing now

— Shelby (@ShelbyLCole) August 8, 2015
Writing in the Telegraph, the executive director for the Male Contraception Initiative, Aaron Hamlin, said the method would appeal to both men and women.
"As many woman would at least attest, avoiding hormone would be a luxury – ensuring that contraception was worry and side-effect free."
"Male contraception is bound to make a lot of guys happy."
He called the development a "big deal," as it will help people control when and with whom they want children.
But journalist Tim Lewis disagrees, telling The Guardian that the idea of male contraception is "tricky."
"Men make about 1,000 sperm every second and you'd need to stop them all. Women produce one egg a month, so interfering with that is a simpler medical challenge."
Chief executive of sexual health charity FPA told the Huffington Post it is "important to remember" that condoms are a "very effective method of contraception."
"Crucially, they are the only method of contraception that can protect against sexually transmitted infections."
You can share this story on social media: