Women-only train carriages: Labour leadership rivals savage Corbyn proposal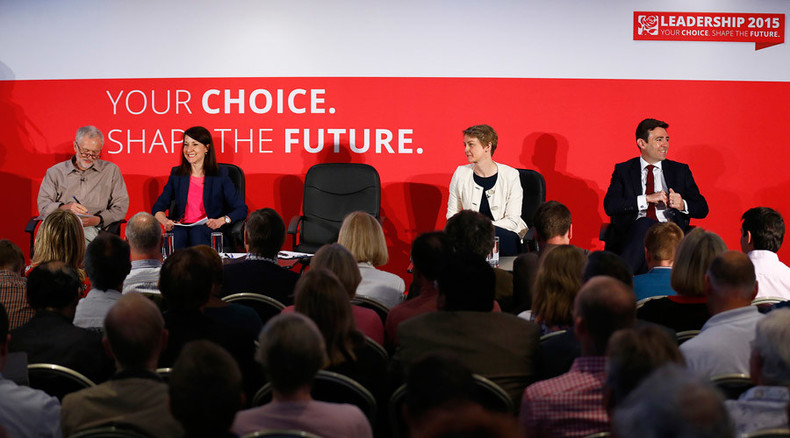 Labour leadership frontrunner Jeremy Corbyn has drawn the ire of his rivals after considering the provision of women-only train carriages in a bid to prevent sexual harassment on public transport.
Leadership rivals Andy Burnham, Liz Kendall and Yvette Cooper said such a move would amount to admitting defeat on the problem of harassment.
"Why should we have to shut ourselves away to stay safe?" Cooper asked, adding separate carriages would "turn back the clock" on modern women rather than "tackling the problem."
"The staff needed to enforce the segregated carriages should be keeping all the carriages safe instead. Transport bosses and police need to do far more to crack down on harassment and abuse – and that means we need more visible police and staff on tubes, trains and platforms, better lighting and CCTV, tough action to follow up abuse (which too often doesn't happen), and a complete change in culture on buses, railways and tubes," she said.
Kendall, meanwhile, said women-only carriages were not the way to tackle violence against women.
"Everyone should be able to travel without fear of physical or verbal attacks, and we have much to do as a society to reach that point," she said. "But I don't believe that gender segregation is the answer. That'd be an admission of defeat, rather than a sustainable solution."
Burnham suggested the measures were archaic and had no place in modern society.
"In this day and age, we shouldn't be even considering the idea of segregated train travel. As a dad of two young girls, I want to see a proper society-wide strategy on tackling violence against women.
"We need sufficiently-funded police forces, especially the British Transport police, and investment in practical measures like better lighting to ensure safety at all times," he added.
Corbyn's campaign team defended the stance, stressing he had only proposed the measures as an option for consultation.
London mayoral hopeful Diane Abbott also backed Corbyn, adding the issue of harassment on public transport needed to be tackled. She added, however, she was "not sure" whether women-only carriages are the answer.
In the document featuring the plans, Corbyn states he would prefer public transport to be safe for all.
"Some women have raised with me that a solution to the rise in assault and harassment on public transport could be to introduce women-only carriages. My intention would be to make public transport safer for everyone from the train platform to the bus stop to the mode of transport itself," he said.
"However, I would consult with women and open it up to hear their views on whether women-only carriages would be welcome – and also if piloting this at times and on modes of transport where harassment is reported most frequently would be of interest."
LISTEN MORE: